Eau- de- vie from Italy, which is also produced in Switzerland and Saint Martin, Grappa is an alcohol from the terroir popular with amateurs of spirits. Many Chefs, Sommeliers and Barmen in starred gastronomic restaurants appreciate this Eau-de-Vie made from grape pomace and add it to their wine list. Discover on Bestwine • Online, Grappas selected by chefs, sommeliers, and barmen in starred gastronomic restaurants. The best Grappas advised by the greatest professionals in high class gastronomy.

Find the best Grappas
Discover the grappas chosen by the chefs and sommeliers of Michelin starred restaurants. A selection made by trustworthy and legitimate professionals to help you find your favourite grappa.

Buy the best grappas
We will indicate the best offers and promotions online. You can buy the best grappa thanks to a reliable and impartial reference list.
Best Grappas
With Bestwine • Online, the best reference list of grappas:
Find one of the best grappas.
Offer an exceptional bottle of grappas.
Enrich your bar or wine cellar with a prestigious grappas.
Discover the starred gastronomic restaurants where drink the best grappas.
Benefit from gastronomic professionnal's advices to select your grappa brand or bottle.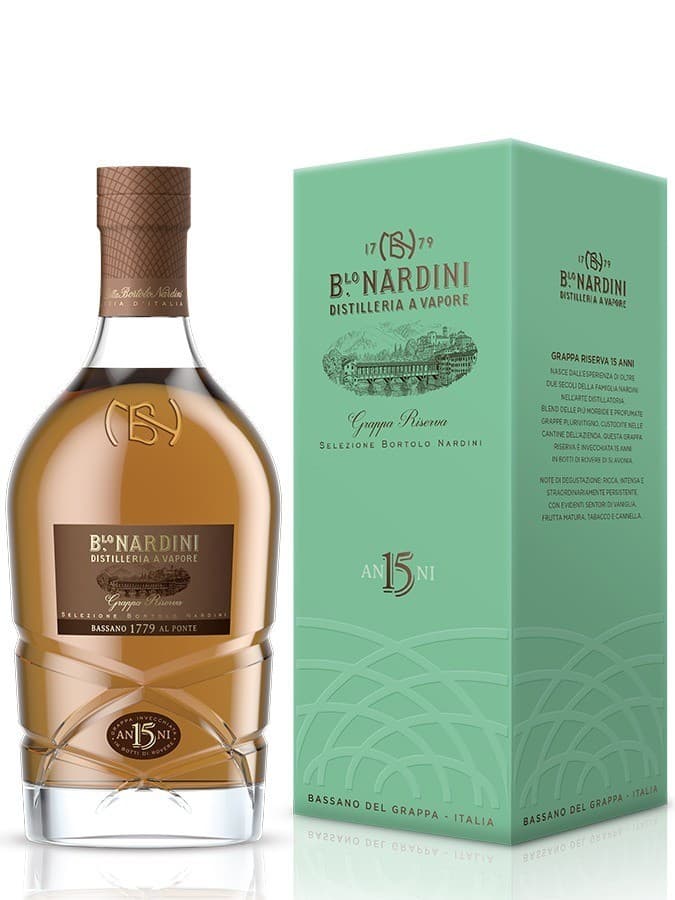 Bortolo Nardini Grappa – Riserva Selezione
---
Origin : Italy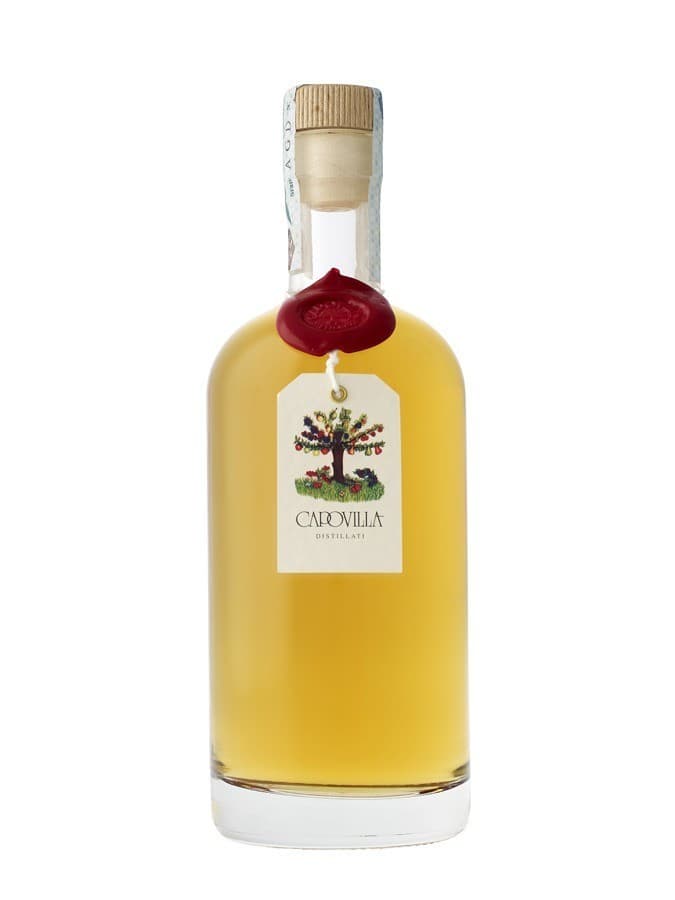 Capovilla Grappa – Di Amarone legno
---
Origin : Italy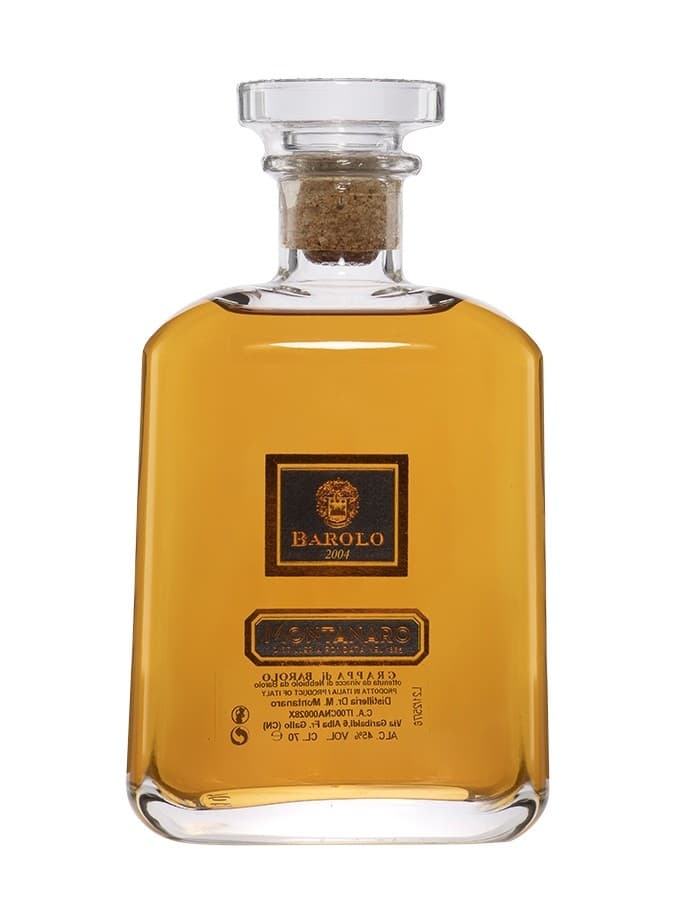 Barolo Grappa
---
Origin : Italy
Best Grappa's brands
Refer to Chief's, Sommelier's, Bartender's from gastronomic restaurants of all around the world's opinion to discover the best Grappa's brands and best references. A ranking and comparative of the best Grappa's brands by the Chief's, Sommelier's and Bartender's from the top gastronomic experts.
| Grappa Brand | Grappa Vintage | Grappa Category | Grappa Origin | Grappa Alcohol Degree |
| --- | --- | --- | --- | --- |
| Bortolo Nardini – Riserva Selezione | 15 years | Ripened Grappa | Italy | 45° |
| Capovilla – Di Amarone legno | – | Ripened Grappa | Italy | 46° |
| Barolo | 2004 | Ripened Grappa | Italy | 45° |
| Montanaro | 2003 | Ripened Grappa | Italy | 45° |
The best grappas on the wine list of gastronomic restaurants.
Grappa
Definition of Grappa: An Eau-de-Vie made with grapes, Grappa is made from grape pomace fermented and distilled either directly by steam, or by adding water to which other lees have been added. The denomination "marc" or "eau-de-vie made with marc" can only use the word "grappa" for spirits produced in Italy, Saint-Marin, and in Switzerland. In Switzerland the regulations allow producers to use the denominations "Grappa del Ticino", "Grappa Ticinese", "Grappa della Val Callanca", "Grappa Bregaglia", "Grappa Mesolcina", "Grappa della Valle" and "Grappa di Poschiavo". These are Eaux-de-Vie produced in Italian-speaking Swiss towns.
The word "Grappa" means grape pomace in Italian. The first written trace of Grappa dates back to the 19th Century. However, this alcohol has been produced much longer, as it one of the oldest Eaux-de-vie made with grape pomace in the world. Grappa has a minimum alcohol content of 37.5°. Most Grappas have an alcohol content of around 45°.
Grappa production
Grappa like most Eaux-de-Vie is the result of the distillation of a liquid coming from agricultural raw materials. In the case of Grappa, it is the marc which is distilled. The marc used to make grappa is the result of pressing the whole of the grape (flesh, skin, and pips). Often grappa is made with raisins leftover from winemaking. This grape juice is then distilled to become concentrated and alcoholic. The distillation of grape juice allows part of the water to be evaporated to concentrate the aromatic essences to a maximum by heating then cooling the liquid. The majority of Grappas are elaborated with fermented grape pomace, namely aged and alcoholic which confers a greater aromatic strength after their distillation. Once distilled, the Grappa can be directly bottled or aged several months to develop a richer flavour.
Grappa can be classified into several categories:
Grappa Giovanni or young Grappa: the young or white Grappa is bottled directly after distillation or after resting in steel, fiberglass, or glass vats. Giovanni Grappa or young Grappa has a harmonious structure, refined aromas, and a dry flavour.
Grappa Invecchiate or Aged/mature Grappa: matured Grappa is aged in wooden barrels for several months: 12 months for mature Grappa and 18 months for very mature also called reserve Grappa. The combination of Eau-de-Vie, wood, and oxygen allows everything to mix together. This gives the Grappa a more complex, rich flavour. The wood used for the barrels may be different according to the brands of Grappa.
Grappa Aromatiche or Flavoured/Seasoned Grappa: flavoured Grappa like its name suggests is a Grappa which has had other medicinal plants, spices, or fruit added to it like mint, cumin, juniper berries, sage, eucalyptus, liquorice, forest fruits or numerous other types of food which may flavour the drink.
Grappa di Monovitigno or single-variety Grappa: Single Variety Grappa can be defined as such when the marc comes from at least 85% of the same variety of grape.
There are, therefore, vintage Grappas according to their year of production.
List of Grappa wine varieties: Amarone, Barbera, Barolo, Brunello, Cabernet, Chardonnay, Dolcetto, Fragolino, Friulano, Grignolino, Malvasia, Marzemino, Merlot, Müller-Thurgau, Muscat, Nebbiolo, Nosiola, Picolit, Pinot, Prosecco, Ramandolo, Refosco dal peduncolo rosso, Ribolla gialla, Sauvignon, Schiava, Schioppettino, Teroldego, Traminer, Verduzzo Friulano.
As for the price of Grappa, to buy the best in Grappa costs several dozens of Euros.
Brands of Grappa
There are several thousand Grappa Distilleries in Italy (about 2000) which produce a hundred varieties of Grappa. There are industrial Grappas and hand-crafted Grappas. Among the most famous brands of Grappa are those made exclusively in Italy, Switzerland and Saint Martin: Alambicco, Aldegheri, AllGäu, Angeli, Astoria, Bertagnolli, Bonollo, Borgo Stajnbech, Bottarelli, Brotto, Calamandrana, Canciani, Caselli, Cavalin, Cristtiani, Da Ponte, De Negri, Fichera, Grapperia Artigianale, Gualco, Il-Roncat, Lombardi et Visconti, Mangilli, Marzadro, Mazzetti, Nardini, Nonino, Poli, Psenner, Rametz, Rossi d'Asiago, San Tommaso, Silvio Carta Sperone, Varramista, Villabucci, Vivo.. There are several hundred brands of Grappa.
Bestwine • Online's aim is to offer you the greatest brands of Grappa advised by chefs, sommeliers, and barmen in starred gastronomic restaurants. Professionals who work in these restaurants have the advantage of tasting a large number of grappas and meeting the grappa producers and experts.
Make the most of chefs', barmen and sommeliers' advice to make up your own mind on your choice of Grappa.
Consumption of Grappa
Grappa is a crystal clear and fluid alcoholic drink when it is young. Mature Grappa on the other hand is darker coloured and can display pale yellow, amber, gold, or brown tones for the longest aged Grappas.
This colour is the result of ageing the Grappa in oak barrels. The wood essences are diffused into the Eau-de-Vie giving it colour and flavour.
Grappa is traditionally served in a tulip shaped glass to appreciate all its characteristics. Thanks to its round shape and narrow neck, the tulip shaped glass allows the essences to be concentrated to easily sense their odour. This type of glass also enables the quality of the robe of Grappa to be observed. Grappa has a bouquet of fragrant aromas more or less complex according to its ageing time. Specialists and amateurs of Grappa can detect floral, vegetable, and fruity aromas. When drinking Grappa, it is possible to find flavours of strawberry, apple, or banana.
Grappa is mainly consumed in Italy and more precisely in the Northern Regions. However, for several years Grappa has been exported more and more out of Europe and has become a popular alcohol because of its unusual and characteristic flavours.
Grappa can be served as an aperitif or as a liqueur. Young Grappa is served cold from the Fridge at a temperature of about 9°. As for mature Grappa, it is drunk at room temperature, and for amateurs, neat. When it is served as an aperitif, Grappa can be savoured as an accompaniment to a desert.
Barmen in starred gastronomic restaurants include Grappa in some cocktails like Mint Julep. There are some cocktails made with Grappa that are mixed with other typical Italian drinks like coffee or Prosecco.
Grappa can be found in a lot of gastronomic restaurants which serve Italian food. Some chefs in starred gastronomic restaurants also use it in cooking. Grappa can be used to flavour sauces, oven- baked fish, appetizers, chocolates, to mature cheese by brushing it during the maturation stage, or to flame some preparations.
As an Eau-de-Vie, Grappa can be kept several months once the bottle is opened.
Authentic Grappa's comparison and ranking to choose
Time needed: 5 minutes
Choose and buy one of the best grappas at the best price:
Select one or several criteria of selection for your grappa according to your preferences.
Class the grappa according to your choices.
Select your grappa reference.
Buy online one of the best grappas at the best price.
The top of the range Grappa's selection
How are grappas selected on Bestwine • Online?
Bestwine • Online references the grappas from the wine list and wine cellar of the most well-known gastronomic restaurants in the world. References recommended by the chefs and sommeliers acclaimed by the critics. Only the references of grappas sold online are proposed, to enable you to buy them easily.
How are the reference lists of the best grappas updated?
The reference lists of grappas are updated daily by incorporating the new references from the wine menus of gastronomic restaurants at our disposal. In the same way, we renew our offers and promotions so that you may buy the best quality grappa at the best price. We promise to only propose references on the wine list of prize-winning gastronomic restaurants.
Why choose a reference of grappa via Bestwine • Online?
The chefs and sommeliers of gastronomic restaurants are the guarantees of gastronomic excellence by offering the best products, food and drink in their restaurants. Naturally, chefs and wine waiters of these great restaurants only propose the finest grappas.
Why buy your grappas through Bestwine • Online?
Bestwine • Online, commits itself to referencing the best grappas and to guiding you to the most attractive offers online in order to buy them at the best price. A good tip for grappas at a real bargain!