Amaretto is a liqueur of Italian origin. Discover the best bottles and brands of Amaretto chosen by chefs, sommeliers, and barmen in starred gastronomic restaurants whilst learning all there is to know about this delectable Italian liqueur with its fresh almond flavour.

Find the best Amarettos
Discover the amarettos chosen by the chefs and sommeliers of Michelin starred restaurants. A selection made by trustworthy and legitimate professionals to help you find your favourite amaretto.

Buy the best amarettos
We will indicate the best offers and promotions online. You can buy the best amaretto thanks to a reliable and impartial reference list.
Best Amarettos
With Bestwine • Online, the best reference list of amarettos:
Find one of the best amarettos.
Offer an exceptional bottle of amarettos.
Enrich your bar or wine cellar with a prestigious amarettos.
Discover the starred gastronomic restaurants where drink the best amarettos.
Benefit from gastronomic professionnal's advices to select your amaretto brand or bottle.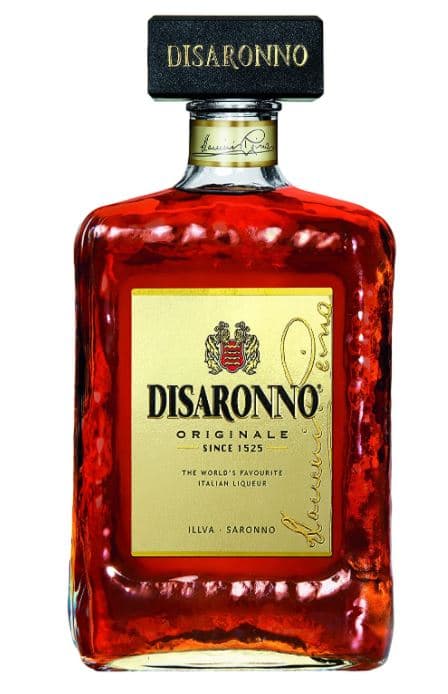 Di Saronno Amaretto
---
Origin: Italy – Lombardy – Saronno
alcohol degree : 28°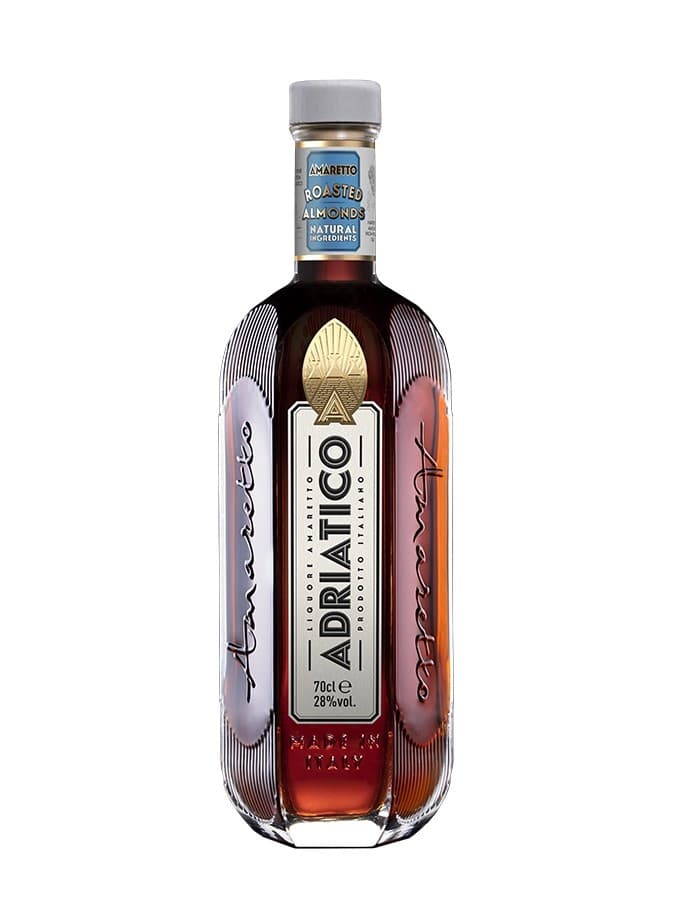 Adriatico Amaretto
---
Origin : Italy – Apulia
Alcohol degree : 28°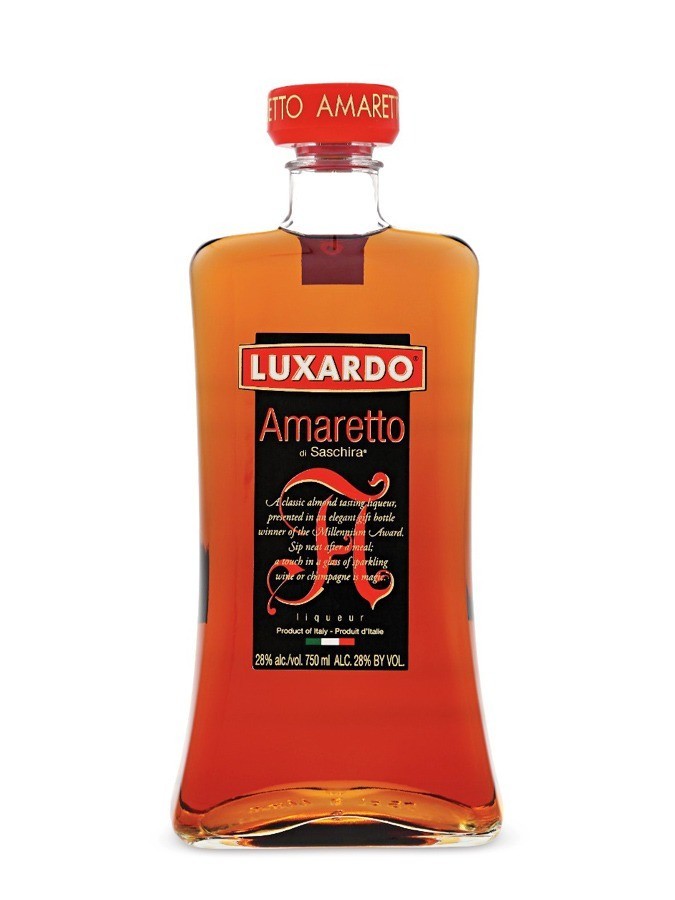 Luxardo Amaretto
---
Origin : Italy – Veneto
Alcohol Degree : 28°
Best Amaretto's brands
Refer to Chief's, Sommelier's, Bartender's from gastronomic restaurants of all around the world's opinion to discover the best Amaretto's brands and best references. A ranking and comparative of the best Amaretto's brands by the Chief's, Sommelier's and Bartender's from the top gastronomic experts.
| Amaretto Brand | Origin | Alcohol Degree |
| --- | --- | --- |
| Di Saronno | Italie – Lombardy – Saronno | 28° |
| Adriatico | Italie – Apulia | 28° |
| Luxardo | Italie – Veneto | 28° |
The best amarettos on the wine list of gastronomic restaurants.
Amaretto
Amaretto has a characteristic bitter almond flavour. Furthermore, the word "amaretto" comes from "amaro" meaning "bitter" in Italian. The perception of bitterness is due to the unusual composition of this alcohol. Amaretto is created with almonds, almond seeds, apricot stones, and peach stones. These different agricultural products have the specificity of being composed of benzaldeheyde, which gives almonds their characteristic flavour. Almond trees grown essentially in the Pouilles (Southern Italy) supply a majority of Amaretto producers.
To make Amaretto, alcohol and different ingredients are infused, so Amaretto is a liqueur obtained by infusion.
The first productions of Amaretto came from the Italian town of Saronno, in the province of Varese in Lombardy. Its origins date back to the 16th Century. Historically, Amaretto is a typically Italian alcohol, however, Nowadays, it is produced not only in Italy but also in other countries in the world, and it is consumed worldwide.
Amaretto has no official regulations concerning its origin or its composition. Most of the time, it is characterised by a liqueur whose main ingredient is almonds. Amaretto is classified as a liqueur because it is a spirit containing at least 100 grammes of sugar. Furthermore, this sugar content is what legally defines a liqueur according to European legislation.
There is a legend in which Bernardo Luini, who was a one of Leonardo de Vinici's students, chose a young woman as a model for the fresco of the Madonna in Saronno's Church. To thank him, the young model offered him a jug filled with an amber coloured liquid, flavoured with almonds. The student painter, seduced by this delectable drink made it famous. Some brands of Amaretto continue to cultivate their mysterious and artistic side by keeping their recipe a secret or by producing bottles made by talented Venetian master glass makers.
The Elaboration of Amaretto
There are several Amaretto recipes and therefore each producer has his own methods of production. To make Amaretto, peeled and chopped almonds are infused with peach and apricot stones in 90% alcohol for several weeks. To amplify the flavour of the almonds, they can be roasted. The almonds can also be distilled. Sugar and water, which may be boiled with other ingredients like herbs and spices, are then added to this mixture. This substance which is added to the infusion gives Amaretto its typical amber appearance and has the taste and aspect of caramel. Amaretto production usually takes on average 4 months. There are no vintage Amarettos, although some older bottles of Amaretto are sold by their year of production.
Recently, references of white Amaretto or "bianco" can be found. These are Amaretto made with white almonds.
Amaretto is served as an aperitif or a liqueur. Its alcohol content is between 20 and 30°. The flavour of Amaretto is sweet, as the bitterness of the liqueur is attenuated by sweet almonds. In addition, the sugar content balances the flavours of the drink. Amaretto's flavour can be compared to almond paste or marzipan. It has floral bouquets, and some Amarettos have notes of vanilla, chocolate, or coffee.
This alcoholic drink can also accompany sugary desserts. Amaretto's bitterness is interesting to balance out a sugary desert. Traditionally, Amaretto accompanies Amaretti. In Italy a drop of Amaretto can enhance the flavour of coffee. Amaretto is served chilled, often with ice cubes. Amaretto is generally consumed neat, but this Italian liqueur can also be used as an ingredient for cocktails.
In starred gastronomic restaurants, Amaretto is used as an ingredient for deserts like the well-known Tiramisu. Deserts such as pancakes, ice-cream, whipped cream, and cakes can also be flavoured with Amaretto. It can even be used to season some main courses, notably white meat, and chicken or fish and vegetables.
Amaretto pleases chefs, sommeliers, and barmen with its flavour, but also its copper colour. Served in a large glass, Amaretto has pretty glints of orange. Amaretto is a liqueur with a growing popularity. It is one of the regional products whose originality attracts new customers. In the past, Amaretto was mainly consumed in Italy, now it is savoured all over the world. Neat or in cocktails, Amaretto has made a name for itself in bars. It is one of the rare alcohols made with almonds and is typical of the Italian Terroir.
Amongst the most well-known brands of Amaretto: De Kupyer, (Holland), Disaronno (Italy), Lazzaroni (Italy), Bols (Holland), and Luxardo (Italy). Furthermore, the factories and brands of Amaretto Disaronno (firm ILLVA Sarronno) and Lazzaroni 1581 (Firm Lazzaroni and Figli) are located in the town of Saronno, hometown to Amaretto. The recipes for Amaretto can vary according to the brands of Amarettto. There are versions of Amaretto flavoured with herbs, salt or spices like cinnamon and coriander. There are industrial Amarettos but also hand crafted Amarettos, especially in Italy. Homemade Amaretto can be elaborated quite easily.
Amaretto should not be confused with Amaro. This is also a sugary liqueur to which herbs are added to amplify its bitterness.
Amaretto is an original liqueur. It is a part of the Italian "terroir" and is now present not only in starred gastronomic restaurants but also in your home. Bestwine • Online allows you to consult a selection of the best Amaretto chosen by chefs, sommeliers, and barmen in starred gastronomic restaurants. Despite the existence of high quality Amarettos, this alcohol, remains very accessible, the price of a good bottle of Amaretto is around 30€ to 40€. These professionals of good food and fine wine, frequently taste new bottles to be able to offer their customers the best in Amaretto. We regularly update our reference list of the best Amarettos according to the enrichment of the wine list of these well-known addresses in gastronomy. So, you can make the most of the talent and experience of the greatest names in catering to select a good bottle of Amaretto.
Authentic Amaretto's comparison and ranking to choose
Time needed: 5 minutes
Choose and buy one of the best amarettos at the best price:
Select one or several criteria of selection for your amaretto according to your preferences.
Class the amaretto according to your choices.
Select your amaretto reference.
Buy online one of the best amarettos at the best price.
The top of the range Amaretto's selection
How are amarettos selected on Bestwine • Online?
Bestwine • Online references the amarettos from the wine list and wine cellar of the most well-known gastronomic restaurants in the world. References recommended by the chefs and sommeliers acclaimed by the critics. Only the references of amarettos sold online are proposed, to enable you to buy them easily.
How are the reference lists of the best amarettos updated?
The reference lists of amarettos are updated daily by incorporating the new references from the wine menus of gastronomic restaurants at our disposal. In the same way, we renew our offers and promotions so that you may buy the best quality amaretto at the best price. We promise to only propose references on the wine list of prize-winning gastronomic restaurants.
Why choose a reference of amaretto via Bestwine • Online?
The chefs and sommeliers of gastronomic restaurants are the guarantees of gastronomic excellence by offering the best products, food and drink in their restaurants. Naturally, chefs and wine waiters of these great restaurants only propose the finest amarettos.
Why buy your amarettos through Bestwine • Online?
Bestwine • Online, commits itself to referencing the best amarettos and to guiding you to the most attractive offers online in order to buy them at the best price. A good tip for amarettos at a real bargain!