Would you like to discover the greatest names in tequila, recommended by chefs and sommeliers in starred gastronomic restaurants all over the world? Discover the reference list of the best Tequilas featured on the wine list of starred gastronomic restaurants. A prestigious selection and some suggestions for choosing and buying a bottle of Tequila. Find an excellent Tequila by browsing this reference list of the best Tequilas chosen by chefs and sommeliers of starred gastronomic restaurants.

Find the best tequilas
Discover the tequilas chosen by the chefs and sommeliers of Michelin starred restaurants. A selection made by trustworthy and legitimate professionals to help you find your favourite tequilas.

Buy the best tequilas
We will indicate the best offers and promotions online. You can buy the best tequila thanks to a reliable and impartial reference list.
Best Tequilas
With Bestwine • Online, the best reference list of tequilas:
Find one of the best tequila.
Offer an exceptional bottle of tequila.
Enrich your bar or wine cellar with a prestigious tequila.
Discover the starred gastronomic restaurants where drink the best tequilas.
Benefit from gastronomic professionnal's advices to select your tequila brand or bottle.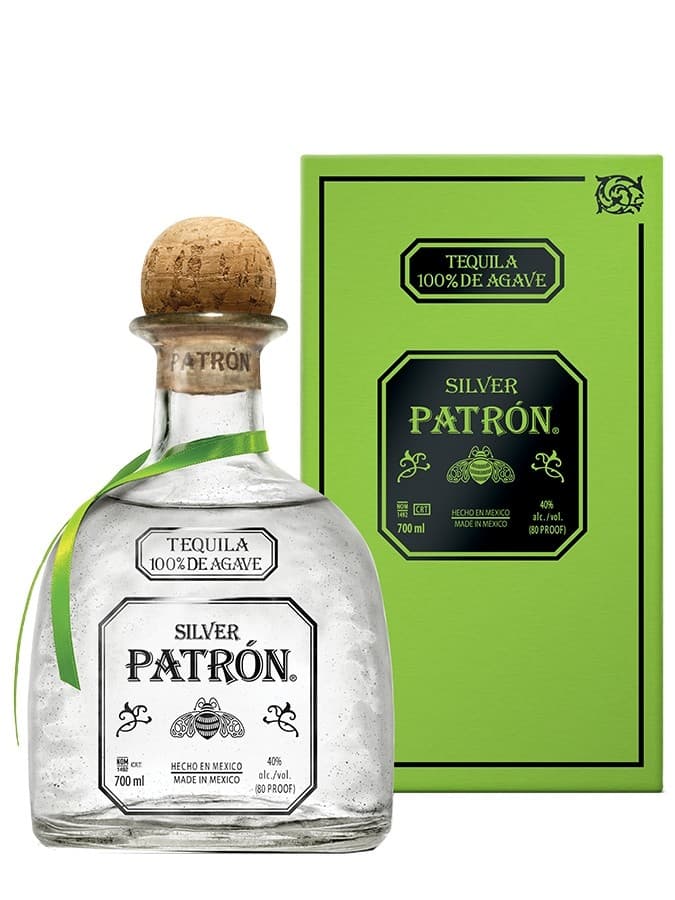 1 – Patron Silver Tequila
---
Tequila origin : Mexico
Alcohol degree : 40°
Tequila on too starred gastronomics restaurants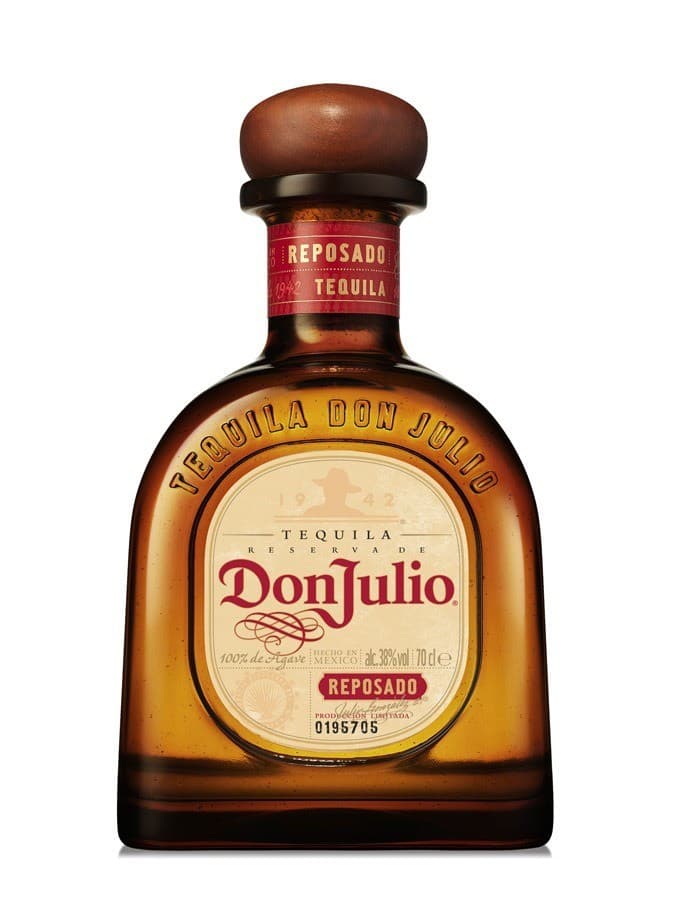 Don Julio Reposado Tequila
---
Tequila origin : Mexico
Volume d'alcool de la tequila : 38°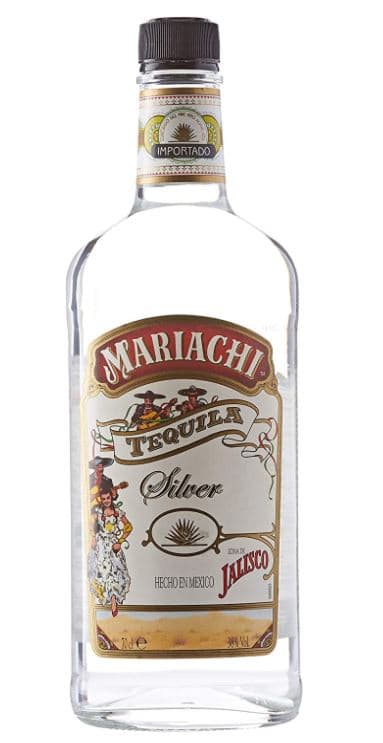 Mariachi Tequila
---
Tequila origin : Mexico
Alcohol degree : 38°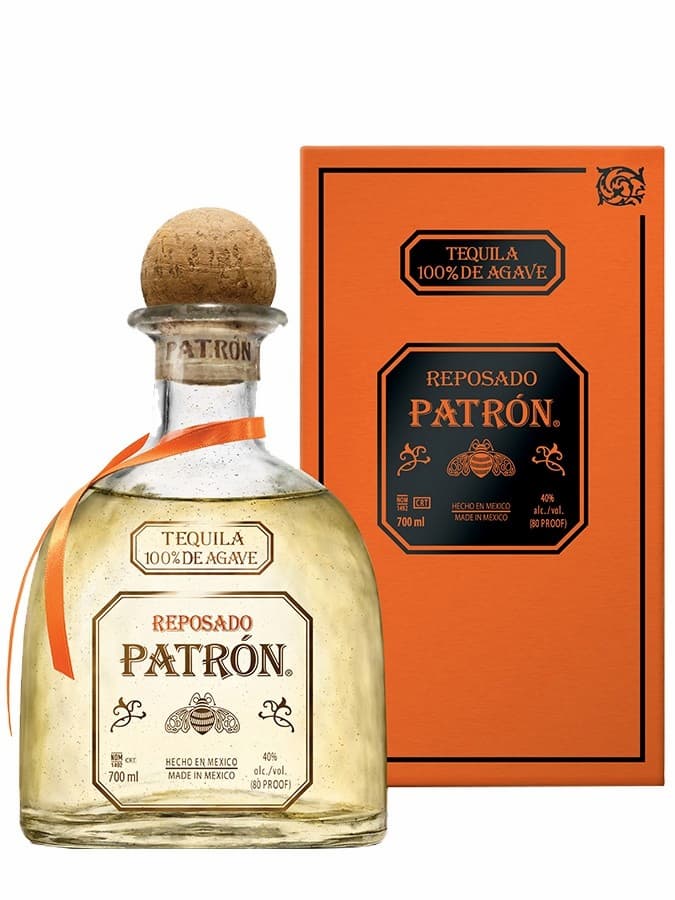 Patron Reposado Tequila
---
Tequila origin : Mexico
Alcohol degree : 40°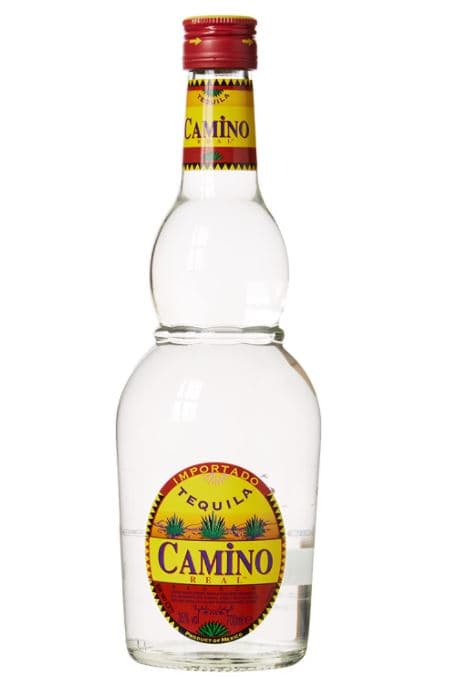 Camino Real Tequila
---
Tequila origin : Mexico
Alcohol degree : 35°
Best Tequila's Brands
Refer to Chief's, Sommelier's, Bartender's from gastronomic restaurants of all around the world's opinion to discover the best Tequila's brands and best references. A ranking and comparative of the best tequila's brands by the Chief's, Sommelier's and Bartender's from the top gastronomic experts.
| Tequila brand | Tequila origin | Tequila vintage | Tequila category | Restaurant |
| --- | --- | --- | --- | --- |
| Don Julio tequila | Mexico | No | Reposado | ⭐⭐⭐ – Restaurant Yannick Alleno – France |
| Mariachi tequila | Mexico | No | – | ⭐⭐⭐ – Restaurant Beaumanière – France |
| Patron Silver tequila | Mexico | No | – | ⭐⭐⭐ – Restaurant Beaumanière and La Prieuré – France |
| Patron Reposado tequila | Mexico | No | Reposado | ⭐⭐⭐ – Restaurant Beaumanière – France |
| Camino Real Tequila | Mexico | No | – | ⭐⭐⭐ – Restaurant La Prieuré – France |
The best tequilas on the wine list of gastronomic restaurants
The Origins of Tequila
Emblematic drink of Mexico, Tequila is an alcohol produced from Agave and classed as a spirit. Tequiliana Agave is also used to make Mezcal. To be precise, it is the blue agave that is used in the production of most Tequilas, as it is the variety of Agave which has the fastest growing cycle and produces more sugar than the others.
Tequila is a spirit which is obtained through distillation. A process which was imported by the Spanish to Mexico in the 17th Century and allowed the Mexicans to produce a strong liquor based on agave. Tequila was therefore produced for the first time during the 17th Century, prior to this date, Mexicans consumed agave in its alcoholic form by producing pulque. Pulque was only composed of 7 percent of alcohol. Consequently, Tequila is an evolution of Pulque.
The production of Tequila
To produce Tequila the agave needs to be cooked to transform the starch into sugar. The liquid obtained after cooking is called aguamiel and is extracted from the heart of the plant which is called pinas. The aguamiel is fermented then distilled to be transformed into alcohol. This is the method called de Tahona which is the traditional way of making Tequila.
Today, through its worldwide consumption, Tequila is no longer frequently consumed by Mexicans, as the worldwide demand in Tequila has increased its price, making it inaccessible for the more modest Mexicans.
Nowadays Tequila is mainly drunk in the United States, a country with a large population of Mexicans or Americans of Mexican descent. The United States consumes 106 million litres of Tequila per year and there is even a Tequila Day which takes place every 24th July. In comparison, 16 million litres of Tequila are drunk in Europe and 1 million litres in the rest of the world.
In China and Argentina, alcoholic drinks can be found which are called Tequila, but they do not respect the criteria of the original Mexican production. In South Africa there is a drink named Agava but it is not strictly speaking a Tequila because it does not come from Mexico.
The word Tequila is a Spanish masculine word which comes from a town, a valley and a Mexican mountain called Tequila in the state of Jalisco. The root of the word Tequila can also be found in words which mean work and labour in the fields. Tequila, a spirit which dates back to the 17th Century, is a popular alcohol which refers to a drink of the Mexican people who work.
To use the brand name of Tequila, the spirit must be made from Agave and produced in Mexico in the state of Jalisco and in some towns in the states of Nayarit, Michoacán, Guanajuato and Tamaulipas. Tequila can only come from Mexico and can only be made from Agave. To use the name Tequila there must be at least 60 percent of Blue Agave. Some Tequilas are made from 100 percent of Agave and are obviously the best Tequilas. The Tequilas which have less than 100 percent of Tequila are called "mixtos".
Tequila can be classified into 4 different categories:
Tequila Blanco: A transparent Tequila which is obtained directly after the second distillation. This Tequila is not matured in a barrel. Tequila Blanco is a type 1 Tequila.
Tequila Gold or Tequila Joven Abocado: A transparent Tequila which comes from the second distillation and is then matured in an oak cask. Tequila Gold can also have a colouring and aroma added to it. Tequila gold is the type of Tequila that is the most exported and is a type 2 Tequila.
Tequila Reposado: Tequila Reposado is obtained from the second distillation then it is left to rest for at least two months in an oak barrel. Tequila Reposado has a smoother taste than Tequila Blanco and is the most consumed in Mexico. Tequila Reposado can be made with 100% or Mixtos and is a type 3 Tequila.
Tequila Anejo (or Tequila extra Anejo): Tequila Anejo or extra Anejo must stay for one to three years in the same barrels of 600 litres sealed by a Mexican government official. The colour of the Tequila Anejo is much darker than the other categories of Tequila and it has a much more pronounced wood taste. Tequila Anejo is a type 4 Tequila.
You may also find other non-official adjectives on the Tequila market like "oro", "plata", "artisanal", "especial", "Azteca", "Antigua reserve", "reserva". These terms are only used for their commercial aspect.
Tequila can be qualified as vintage by its age and the year of its production.
Tequila has different tastes according to the producers and the specific features of the distilleries where it is produced. Tequila has mainly herbal and floral aromas which come from the agave. Woody and smoked aromas can also be found in Tequila due to its maturation.
The percentage of alcohol contained in Tequila varies from 30 to 50% on average.
The Top Brands of Tequila
There are several brands of Tequila. In the reference list of the best Tequilas, you will find the most well-known and renown brands. Some of the most renown brands are, Casa San Matias, Fortaleza or Roca Patron. Before choosing your brand of Tequila, it would be better to choose a Tequila reference according to your tastes and preferences.
Tequila in Gastronomic restaurants
Although Tequila is exclusively Mexican, this spirit can be found in restaurants all over the world, not just in Mexican gastronomic restaurants. Tequila is on the wine menu of the most prestigious restaurants of haute cuisine. In starred restaurants, many chefs and sommeliers reference Mexican Tequilas on their wine list.
Naturally, Tequila is not just honoured by Mexican gastronomic restaurants, whatever the style of cooking proposed by the chef, Tequila can be included on the wine list. Whether it is as an aperitif or a liqueur, the best Tequilas are likely to please the most demanding consumers. Tequila is included in the wine list, but it can also be used as an ingredient to compose a dish.
Some gastronomic restaurants respect the traditional way of drinking Tequila, which is to serve it as a shot and drink the whole glass at once. For information, drinking Tequila with salt and biting into a lemon is not the tradition. This method of drinking Tequila became popular because of a 1940s film, where a Mexican pours salt between his thumb and his index, licks the salt and downs his Tequila in one go before biting into a lemon.
Tequila is frequently drunk with an alcohol called Sangrita in Mexico.
How are tequilas selected on Bestwine • Online?
Bestwine • Online references the tequilas from the wine list and wine cellar of the most well-known gastronomic restaurants in the world. References recommended by the chefs and sommeliers acclaimed by the critics. Only the references of tequilas sold online are proposed, to enable you to buy them easily.
How are the reference lists of the best tequilas updated?
The reference lists of tequilas are updated daily by incorporating the new references from the wine menus of gastronomic restaurants at our disposal. In the same way, we renew our offers and promotions so that you may buy the best quality tequila at the best price. We promise to only propose references on the wine list of prize-winning gastronomic restaurants.
Why choose a reference of tequila via Bestwine • Online?
The chefs and sommeliers of gastronomic restaurants are the guarantees of gastronomic excellence by offering the best products, food and drink in their restaurants. Naturally, chefs and wine waiters of these great restaurants only propose the finest tequilas.
Why buy your tequilas through Bestwine • Online?
Bestwine • Online, commits itself to referencing the best tequilas and to guiding you to the most attractive offers online in order to buy them at the best price. A good tip for tequilas at a real bargain!
Temps nécessaire : 5 minutes.
Choose the best tequila for you:
Pick your tequila according to your preferences (name, brand name, origin, vintage, or age of tequila, price, type of tequila…)
Class the tequilas according to your choice
Select your tequila reference
Buy online the best tequila at the best price
Savour the best tequila
For a good inexpensive Tequila
On a trip to Mexico, I was able to discover their favourite alcoholic drink. In the company of a good amateur of Tequila, I became aware of the different varieties of Tequilas and the exhaustive number of brands and references on the Mexican market. I was lucky to taste a good selection of local tequilas. Each Tequila has its own origin which is also linked to the methods, recipes and people who make it. During my stay, I met several producers of Tequila, the people who cultivate the agave and even the people who bottle the Tequila. Each bottle of Tequila carries its own part of the history of Mexico and its people. Behind each bottle of Tequila there is also a part of the Mexican soil used to grow the Agave. On my return journey I therefore decided to share my discoveries on Tequila with everyone. I do not claim to be an expert on Tequila, or to advise you in your choice, made according to your tastes. My aim is simply to allow the greatest number of people to access a reference list of the best Tequilas, So, I created this reference list. No one can indicate one Tequila as being the best, even though there are numerous classifications and comparators which advise brands and Tequila references as being the most delectable. In my opinion, it is important to offer a selection of the best Tequilas, to be able to choose and taste several, before deciding on the one which is best for you.


I think that Chefs and sommeliers of starred gastronomic restaurants are the most reliable professionals to advise an alcohol as a reference. Chefs and sommeliers of starred gastronomic restaurants are always searching for the ideal Tequila and so they constantly discover and taste new Tequilas to enrich their wine list and wine cellar. These professionals must be extremely rigorous to satisfy their demanding customers. Chefs and sommeliers need to propose on their wine menu the ultimate Tequila. For example, I tasted the best Tequila which corresponded perfectly to my preferences, in a starred gastronomic restaurant. After this experience I had the idea of creating the website Bestwine • Online. My mission is to list all the brands and references of Tequila which appear on the wine list of different starred gastronomic restaurants.


Tequila is a spirit whose aromas vary according to its recipes and methods of production. Therefore, each Tequila has its own taste and flavour. Each person is likely to find one Tequila better than another. In fact, we are all different and our tastes vary, we are likely to have different opinions on the same Tequila. With this reference list of the best Tequilas, I hope to inspire you to find and buy your favourite Tequila.

Gwendal, creator of Bestwine • Online… and amateur of good tequila.