Vodka is an emblematic Russian drink. The country of the Tsars is a leader on the vodka market in both production and consumption. Russia produces upmarket luxury vodkas. References of spirit which appear on the wine list of gastronomic restaurants worldwide. Discover the best Vodkas advised by the greatest professionals in high quality gastronomy.

Find the best Russian Vodkas
Discover the Russian Vodkas chosen by the chefs and sommeliers of Michelin starred restaurants. A selection made by trustworthy and legitimate professionals to help you find your favourite Russian Vodkas.

Buy the best Russian Vodkas
We will indicate the best offers and promotions online. You can buy the best Russian Vodkas thanks to a reliable and impartial reference list.
Best Russian Vodkas
With Bestwine • Online, the best reference list of Russian Vodkas:
Find one of the best Russian Vodkas.
Offer an exceptional bottle of .
Enrich your bar or wine cellar with a prestigious Russian Vodkas.
Discover the starred gastronomic restaurants where drink the best Russian Vodkas.
Benefit from gastronomic professionnal's advices to select your Russian Vodkas brand or bottle.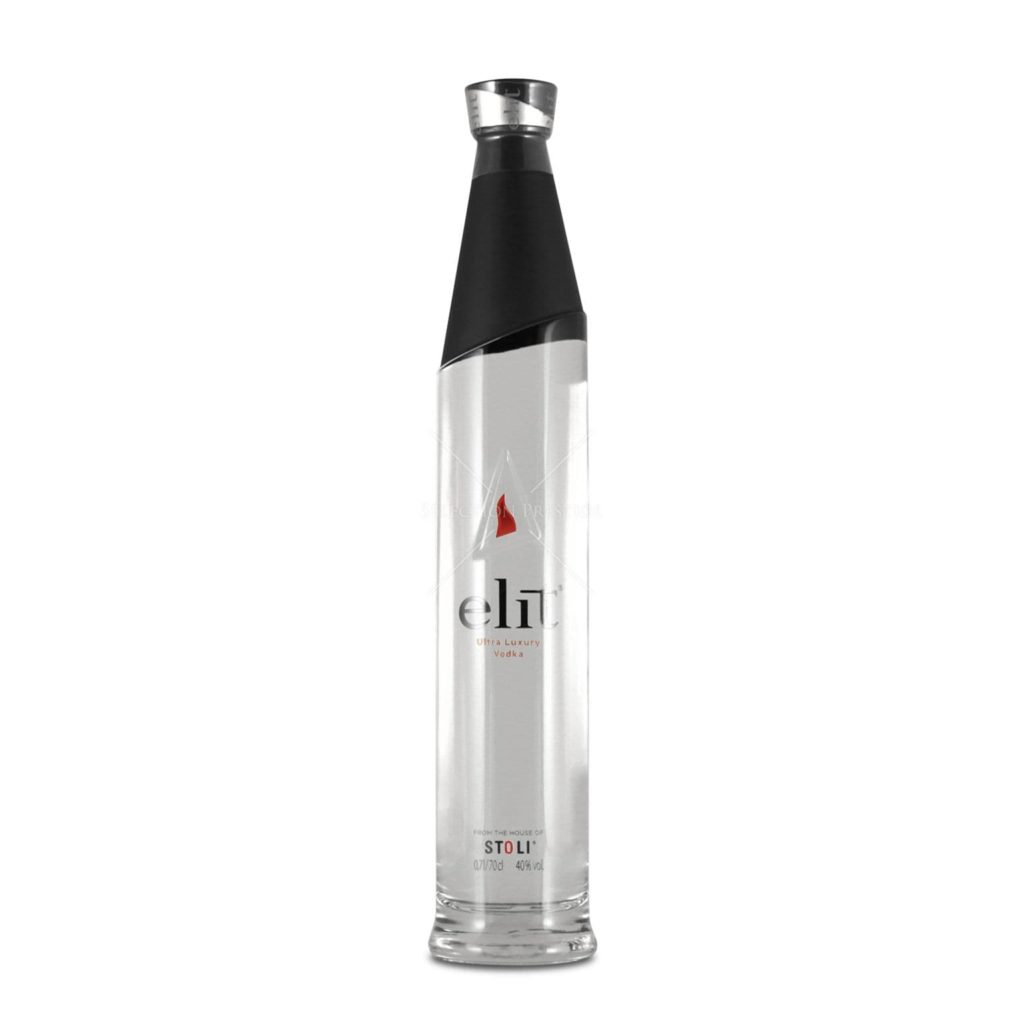 Stolichnaya Elit Vodka
---
Vodka origin : Russia
Vodka degree of alcohol : 40°
Vodka in 4 gastronomics starred restaurants wine lists
Best Russian Vodkas Brands
Refer to Chief's, Sommelier's, Bartender's from gastronomic restaurants of all around the world's opinion to discover the best Russian Vodkas brands and best references. A ranking and comparative of the best Russian Vodkas brands by the Chief's, Sommelier's and Bartender's from the top gastronomic experts.
Russian Vodka Brand
Vodka Origin
Alcohol Degree
Restaurant
Beluga Noble
Russia
40°
⭐⭐⭐ – Beaumanière – France
Stolichnaya Elit
Russia
40°
⭐⭐⭐ – Beaumanière – France
⭐⭐⭐ – Core by Clare Smith – United Kingdom
⭐⭐⭐ – The Dorchester– United Kingdom
⭐⭐⭐ – The Fat Duck – United Kingdom
The best Russian Vodkas on the wine list of gastronomic restaurants.
Vodka in Russia
In Russian the word vodka means "little water". The word Vodka is used by the Russians since the beginning of the 20th Century, before that, vodka was called "hot wine" or "bread wine".
Vodka is a spirit, or to be precise, an Eau-de-Vie. Vodka has a characteristically colourless appearance and an average alcohol content of 40°. Russian Vodka does not have any specific characteristics compared to Vodkas from other countries like Poland, for example. It is the brands of Russian Vodka which are different due to their recipes, compositions, or unusual production methods.
Russia was the first country to produce Vodka. Originally, the first Russian Vodkas were made with grapes. This is because the recipe was imported from France. The first alcoholic drink called Vodka was officially produced in 1657. This spirit was called "Vodka Kizlyarka". In this recipe, the grapes needed to be distilled to make a strong alcohol.
Vodka made with rye and other cereals, as it is known today, was produced for the first time in 14th century but its consumption really developed in the 19th Century. Vodka was produced for many years by the Russian State and its distribution was only possible in taverns. The generic name Vodka which describes a spirit made with cereals, appeared for the first time in 1701 during the reign of Pierre le Grand.
Technically, Russian Vodka can be produced with a lot of agricultural products. The basic ingredients of Russian Vodka remain cereals like rye, wheat or potatoes, but it can also be made with beetroot, which is also used for treacle, and fruit like apples or plums. When it is produced from cereals and potatoes, the basic ingredients must mention "made with". Vodka is obtained by alcoholic fermentation through yeast, then distillation or rectification.
There are two main categories of Vodka, neat Vodka, and flavoured Vodka. Consequently, there are Russian Vodkas flavoured with caramel, orange, cherry, apple, plum, lemon, strawberry, raspberry or even nuts.
The Russian Vodka market proposes brands and bottles of Vodka which vary enormously according to the references. There are a lot of bad quality and standard Vodkas. High quality luxury Vodkas are more difficult to find on the Russian market as they are too expensive, so they are often exported abroad.
Russia is a country which exports a lot of Vodka. In fact, as the biggest producer of Vodka worldwide,
Russia provides a lot of countries with Vodka. The Countries which consume the most Russian Vodka are the United States, The U.K. and France.
In Russia, Vodka is generally consumed as an aperitif. Vodka is served neat at room temperature, or straight out of the Fridge with ice cubes. Russians are also very fond of Vodka cocktails like Cosmopolitan, Bloody Mary or another well-named Cocktail – Black Russian. Neat Vodka is traditionally served in a shooter.
High quality and luxury Russian Vodkas can be found in Russian starred gastronomic restaurants, as well as many other prestigious addresses throughout the world. Vodka is an alcohol which naturally accompanies dishes made by chefs specialising in Russian food. Obviously, the combination of vodka with Caviar is the first thing that comes to mind and is very popular in starred gastronomic restaurants. However, Vodka is not an alcohol which goes with every dish, even though chefs in starred gastronomic restaurants may use it to create main courses. Flavoured Vodkas, which are sweeter, are better as an accompaniment for a desert, as these are sugary too.
In Flavour, Vodka is reputed for its relatively reduced range of aromas. However, Vodka specialists can detect numerous more complex flavours in Vodka. High quality Vodkas are fine alcohols which please chefs, sommeliers, and barmen in gastronomic restaurants for the subtlety. Vodka whether it comes from Russia or other countries, has floral aromas. Neat Vodka has a relatively reduced bouquet on the palate, due to its numerous distillations (sometimes up to 8 distillations to obtain Vodka). Nevertheless, Vodka experts are capable of detecting notes of chili, honey, birch, cranberries, rowan berries, cedar pine nuts, nettles or even pepper in Vodka.
Nowadays, Vodka is an alcoholic drink with its own legislation. In accordance with the regulations (CE) N°110/2008 of the European Parliament and the Council of 15th January 2008, Vodka is officially described as an Eau-de-Vie made with alcohol of agricultural origin. It is obtained by the alcoholic fermentation through yeast after distillation or rectification. Vodka produced in Russia does not have a specific certification.
Economically, Vodka is a leading market in Russia. Russia produces more than half of the Vodka consumed in the world. Vodka remains a popular Eau-de Vie consumed by all classes. Upmarket and luxury Vodkas are more often consumed in bars or restaurants.
Brands of Russian Vodkas
The Vodka market is very rich in Russia there are more than are several hundred brands of Vodka and thousands of references of bottles. Russia has around 1000 distilleries and just as many brands of different Vodka.
The Russian Vodka Smirnoff is very well-known. Historically, this brand of Russian Vodka became famous during the wave of Russian emigration in Europe and North America during the two world wars. Since then, Smirnoff Vodka is one of the most popular Russian Vodkas in the world.
Amongst the brands of well-known Russian Vodkas there are: Belenkaya, Cristall, Eristoff, Exclusiv, Flagship, Pyat Ozer, Ikon, Imperia, Jewel of Russia, Kauffman, Kremlevka, Mokovskaya, Nemiroff, Parliament, Poliakov, Royal Dragon, Snow Queen, Sputnik, Stolichnaya, Tovaritch, Ushba, Mamont and ZYR.
You can find these brands of Russian Vodkas on the wine list of starred gastronomic restaurants all over the world.
For a luxury Russian Vodka
High quality and luxury Russian Vodka can naturally be found in the bars, wine cellars and on the tables of the most prestigious gastronomic restaurants in the world. These names are often well-known and reputed for their excellence. Logically, starred gastronomic restaurants propose the best brands and bottles of Vodka to their customers.
It is important to note that to obtain rewards, restaurants through their chefs, sommeliers and barmen must rigorously select the most delectable brands and bottles of Vodka, as their choice of the most exquisite food and the finest alcohols contributes to their reputation of being elite.
Through Bestwine • Online's reference list of the best Russian Vodkas, access a suggestion of delicious Vodkas. Vodkas selected by professionals of good food and fine alcohol who have tasted, appreciated, and recommended them. Make the most of their experience and their advice in Russian Vodka to choose your bottle.
The top of the range Russian Vodkas selection
How are Russian Vodkas selected on Bestwine • Online?
Bestwine • Online references the Russian vodkas from the wine list and wine cellar of the most well-known gastronomic restaurants in the world. References recommended by the chefs and sommeliers acclaimed by the critics. Only the references of Russian vodkas sold online are proposed, to enable you to buy them easily.
How are the reference lists of the best Russian Vodkas updated?
The reference lists of Russian Vodkas are updated daily by incorporating the new references from the wine menus of gastronomic restaurants at our disposal. In the same way, we renew our offers and promotions so that you may buy the best quality Russian Vodka at the best price. We promise to only propose references on the wine list of prize-winning gastronomic restaurants.
Why choose a reference of Russian Vodka via Bestwine • Online?
The chefs and sommeliers of gastronomic restaurants are the guarantees of gastronomic excellence by offering the best products, food and drink in their restaurants. Naturally, chefs and wine waiters of these great restaurants only propose the finest Russian Vodkas.
Why buy your Russian Vodkas through Bestwine • Online?
Bestwine • Online, commits itself to referencing the best Russian Vodkas and to guiding you to the most attractive offers online in order to buy them at the best price. A good tip for Russian Vodkas at a real bargain!
Authentic Russian Vodkas comparison and ranking to choose
Time needed: 5 minutes
Choose and buy one of the best Russian Vodkas:
Select one or several criteria to choose your Russian Vodka according to your preferences.
Classify the Russian Vodkas in accordance with your choice.
Select your reference of Russian Vodka.
Buy online one of the best Russian Vodkas at the best price.