Native of Italy, Limoncello is a lemon liqueur becoming increasingly popular worldwide. It is an alcoholic drink typical of Italy and its lemon growing regions. Limoncello is appreciated by Italians as well as many other consumers throughout the world. Even though, up until recently, it was only savoured by Italians, Limoncello is favoured throughout the world because of its lemon flavour which is not too acidic contrary to lemon juice. Limoncello can be found, notably on the wine list of the greatest addresses in high class gastronomy where it is served neat or as a cocktail, an aperitif, a liqueur or as a dessert. Bestwine • Online reveals all the references and brands of Limoncello selected by chefs, sommeliers, and barmen in starred gastronomic restaurants all over the world.

Find the best Limoncellos
Discover the Limoncellos chosen by the chefs and sommeliers of Michelin starred restaurants. A selection made by trustworthy and legitimate professionals to help you find your favourite Limoncello.

Buy the best Limoncellos
We will indicate the best offers and promotions online. You can buy the best Limoncello thanks to a reliable and impartial reference list.
Best Limoncellos
With Bestwine • Online, the best reference list of Limoncellos:
Find one of the best Limoncellos.
Offer an exceptional bottle of Limoncellos.
Enrich your bar or wine cellar with a prestigious Limoncellos.
Discover the starred gastronomic restaurants where drink the best Limoncellos.
Benefit from gastronomic professionnal's advices to select your Limoncello brand or bottle.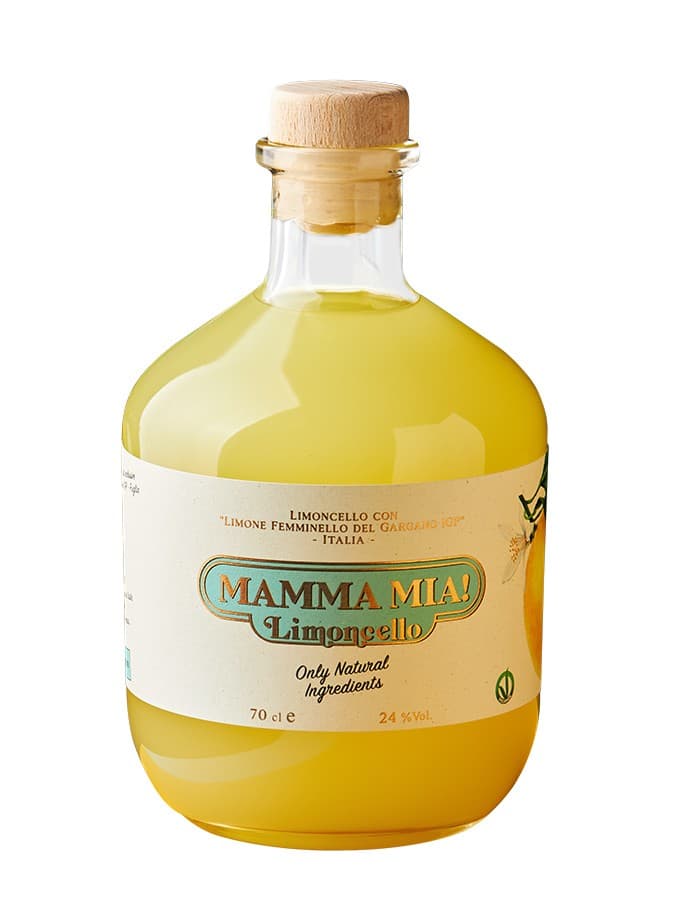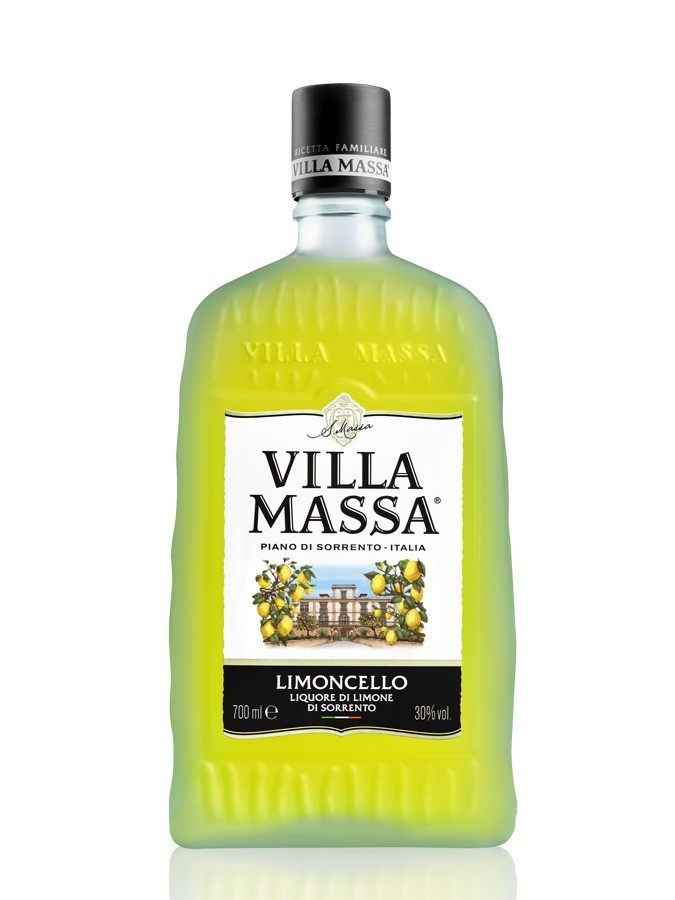 Best Limoncello's brands
Refer to Chief's, Sommelier's, Bartender's from gastronomic restaurants of all around the world's opinion to discover the best Limocello's brands and best references. A ranking and comparative of the best Limoncello's brands by the Chief's, Sommelier's and Bartender's from the top gastronomic experts.
| Limoncello Brand | Alcohol Degree | Limoncello Price |
| --- | --- | --- |
| Mamma Mia | 24° | See Limoncello Price |
| Villa Massa | 30° | See Limoncello Price |
The best Limoncellos on the wine list of gastronomic restaurants.
Limoncello
The production of Limoncello dates back several centuries in Italy. The first productions were made in the 18th Century. Limoncello was made in the past with leftover lemons; the surplus of the crop was transformed into a liqueur.
Limoncello is a liqueur produced from lemon peel and zest (notably lemons from Sorrento, Amalfi, and Sicily).
The lemon zest is mixed with alcohol, water, and sugar in two macerations. First of all, the peel and zest are mixed with a neutral Eau de vie of agricultural origin. The mixture is then macerated several weeks in metal vats. When the mixture of Eau de Vie and lemon is sufficiently matured, sugar and water are added, and the mixture is left to macerate a second time to give balance to the alcoholic drink. Hand-crafted Limoncello is macerated two months. After the second maceration, the liquid is filtered so that only the liquid is conserved, which has been transformed into the well-known Limoncello.
Limoncello has a specific slightly acidic flavour which makes it a sweet and fruity liqueur. This balanced acidity is due to the concentration of lemon essences in the liqueur which has a large amount of sugar.
A liqueur is a flavoured spirit which contains at least 100 grammes of sugar per litre. This sugar content is what legally designates a liqueur according to European legislation. Limoncello is therefore a liqueur. Liqueurs are made with alcohol mixed with fruit, grains, spices, plants, and dairy products. For Limoncello, lemon is the one and only fruit used.
Limoncello historically comes from several Italian regions, mainly the Sorrento peninsula, the bay of Naples, the Amalfi Coast, Sicily, Sardinia, Calabria, Campania, and on the islands of Capri and Ischia. All these Italian regions are known for growing lemons.
Officially, limoncello has a label of traditional Italian food products.
Besides Limoncello, there are other lemon liqueurs in Italy, Malta and in France (mainly in Menton with the lemon from Menton and in Corsica with Corsican lemon). Limoncello has an alcohol content of between 20 and 30°. This degree of alcohol makes it a very aromatic liqueur. Limoncello can be served as an aperitif or a liqueur.
Limoncello is always served chilled, as it increases its refreshing flavour due to the lemon essences in the lemon. It can be consumed as a liqueur and is served icy cold at the end of a meal. The digestive powers of lemon make it an ideal alcoholic drink to finish a meal. Limoncello has a large amount of sugar for an alcoholic drink, and this makes it ideal as an accompaniment for a dessert too. It naturally goes with desserts made with lemon, like lemon tart or other desserts made with citrus fruits. Limoncello, is traditionally served with Panettone, a brioche filled with raisins.
Limoncello also has an attractive appearance, it is a syrupy brilliant yellow coloured liquid.
In Italian gastronomic restaurants, Limoncello is served in small ceramic cups. On the Amalfi Coast Limoncello is served icy cold in a ceramic cup which is also chilled. It may be useful to know that the Amalfi region is well-known for its ceramic handcrafts.
As a fruit liqueur, Limoncello does not keep very well, it is possible to keep a bottle of Limoncello in the fridge for two months.
Consumption of Limoncello
The price of Limoncello is very reasonable, even high quality Limoncello are rarely more than a dozen Euros. The price of Limoncello is not very expensive because its production is very straightforward, as it is comprised of lemons macerated in alcohol. A good bottle of Limoncello costs around twenty Euros. The price of Limoncello will naturally be more expensive according to the variety of lemon used.
Limoncello is popular for its sweet lemon flavour. This makes it unique when creating lemon flavoured cocktails. Limoncello is appreciated by barmen and gastronomic restaurants for its lemon flavour and low acidity. There are a lot of cocktail recipes based on Limoncello.
Some chefs in gastronomic restaurants make their own Limoncello, like Rum arrangements where the alcohol is mixed with an agricultural product. It is possible for you to make your own homemade Limoncello too, by leaving alcohol or a neutral Eau de Vie to macerate with fresh lemons and then adding sugar and water.
Other chefs in gastronomic restaurants use Limoncello to flavour their dishes, like savoury dishes with fish, and desserts like fruit salad.
Brands of Limoncello
In Italy it is the custom to talk of "houses" of Limoncello, rather than brands of Limoncello. In fact, Limoncello is mainly made by independent producers. There are, however, some industrial productions. Limoncello "houses" are reputed for making high quality Limoncello with first class ingredients. Consequently, the best Limoncellos are produced with the best lemons. There are several varieties of lemons which are well-known for their flavour like Sorrento Lemon, Amalfi Lemon, or Sicilian Lemon, all of which produce the best Limoncellos.
Limoncello "maison" has the advantage of having a more concentrated lemon flavour. This is due to the fact that it is made with a better flavoured variety of lemon, a higher quantity of lemon, a better-quality sugar and an Eau de Vie with a higher alcohol content. A stronger Eau de Vie means that the essential oils in the lemon zest and pulp are easier to extract.
The original recipe for Limoncello can vary depending on the houses producing it. As well as pure alcohol some houses use grappa to flavour their liqueur. Grappa is an Eau de Vie made with grapes. There are Limoncellos flavoured with other plants like basil, or other fruit like orange, mandarin, or tangelo. In addition to classical Limoncello, some Limoncello houses produce Limoncello creams which have milk or dairy products added to the alcohol.
If you are looking for other Italian liqueurs made with lemon, you can find names such as Limoncino, Limonello, Limonetta, liquor di limone… these are Italian lemon liqueurs from other regions which cannot use the name Limoncello.
The top of the range Limoncello's selection
How are Limoncellos selected on Bestwine • Online?
Bestwine • Online references the Limoncellos from the wine list and wine cellar of the most well-known gastronomic restaurants in the world. References recommended by the chefs and sommeliers acclaimed by the critics. Only the references of Limoncellos sold online are proposed, to enable you to buy them easily.
How are the reference lists of the best Limoncellos updated?
The reference lists of Limoncellos are updated daily by incorporating the new references from the wine menus of gastronomic restaurants at our disposal. In the same way, we renew our offers and promotions so that you may buy the best quality Limoncello at the best price. We promise to only propose references on the wine list of prize-winning gastronomic restaurants.
Why choose a reference of Limoncello via Bestwine • Online?
The chefs and sommeliers of gastronomic restaurants are the guarantees of gastronomic excellence by offering the best products, food and drink in their restaurants. Naturally, chefs and wine waiters of these great restaurants only propose the finest Limoncellos.
Why buy your Limoncellos through Bestwine • Online?
Bestwine • Online, commits itself to referencing the best Limoncellos and to guiding you to the most attractive offers online in order to buy them at the best price. A good tip for Limoncellos at a real bargain!
Authentic Limoncello's comparison and ranking to choose
Time needed: 5 minutes
Choose and buy one of the best Limoncellos at the best price:
Select one or several criteria of selection for your Limoncello according to your preferences.
Class the Limoncello according to your choices.
Select your Limoncello reference.
Buy online one of the best Limoncellos at the best price.