Bestwine • Online gives you access to a selection of the best brands of Sambucas from starred gastronomic restaurants. On this page you will find all the references of Sambucas present on the wine list and consequently in the bars of the most prestigious addresses in high quality gastronomy. Discover the best sambucas advised by chefs and sommeliers in starred gastronomic restaurants and in just a few clicks, find and buy a good bottle.

Find the best Sambucas
Discover the Sambucas chosen by the chefs and sommeliers of Michelin starred restaurants. A selection made by trustworthy and legitimate professionals to help you find your favourite Sambucas.

Buy the best Sambucas
We will indicate the best offers and promotions online. You can buy the best Sambucas thanks to a reliable and impartial reference list.
Best Sambucas
With Bestwine • Online, the best reference list of Sambucas:
Find one of the best Sambucas.
Offer an exceptional bottle of Sambucas.
Enrich your bar or wine cellar with a prestigious Sambucas.
Discover the starred gastronomic restaurants where drink the best Sambucas.
Benefit from gastronomic professionnal's advices to select your Sambucas brand or bottle.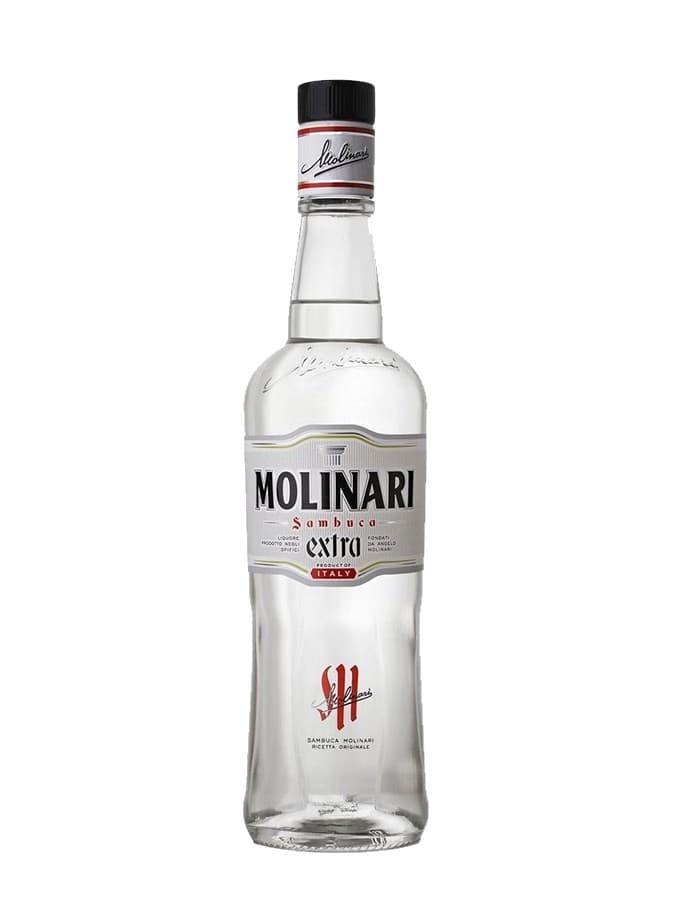 Molinari Sambucas
---
Origin : Italy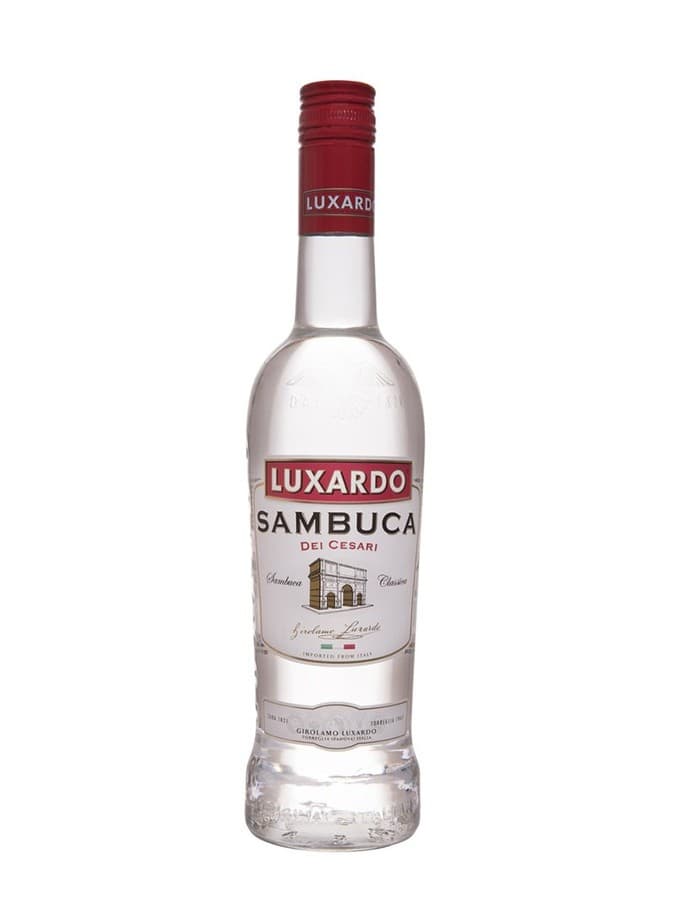 Luxardo Sambucas
---
Origin : Italy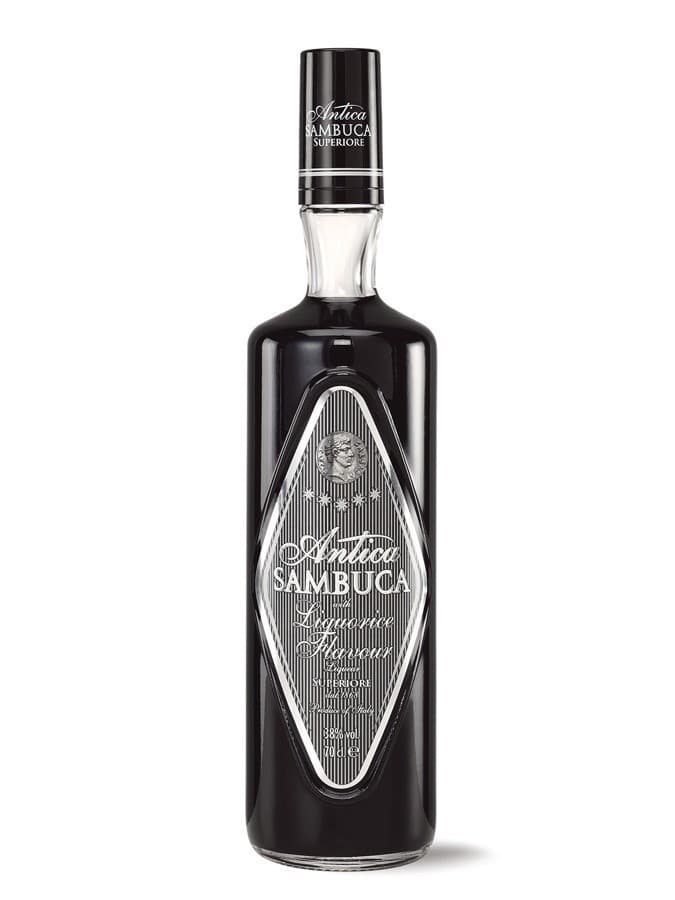 Antica Sambucas
---
Origin : Italy
Best Sambucas brands
Refer to Chief's, Sommelier's, Bartender's from gastronomic restaurants of all around the world's opinion to discover the best Sambucas brands and best references. A ranking and comparative of the best Sambucas brands by the Chief's, Sommelier's and Bartender's from the top gastronomic experts.
| Sambucas Reference | Sambucas Brands | Sambucas Origin | Alcohol Degree |
| --- | --- | --- | --- |
| Extra | Molinari | Italy | 40° |
| Dei Cesari | Luxardo | Italy | 38° |
| Black | Antica Sambuca | Italy | 38° |
The best Sambucas on the wine list of gastronomic restaurants.
What is sambuca?
Sambuca is defined as an alcoholic drink, or more precisely a liqueur. Sambuca is a liqueur made from plants. It can also be described as "an Italian cream". The main ingredient in Sambuca is star anise, therefore Sambuca is an aniseed flavoured liqueur. Other plants can be used in the composition of Sambuca depending on its producers. A creamy and unctuous liqueur, Sambuca has an alcohol content of between 25 and 40°.
Sambuca comes from the town of Civitavecchia, near Rome. It was first made in 1851 by the Italian Luigi Manzi.
The word "Sambuca" comes from the dialect of the island of Ischia, situated in the bay of Naples, "Sambuchelli and "Acquaioli" are translated by "star anise" and "water". Other sources state that sambuca comes from the Latin "sambucas" meaning "Elderberry" as Elderberry is often used in the composition of Sambucas. The word Sambuca can also come from the Arab "zammut" which indicates an alcoholic drink.
Varieties of Sambucas
There are several references and brands of Sambuca, and each Sambuca producer has his own recipe. Apart from star anise, which can be found in the majority of Sambucas, other ingredients can be added to produce this liqueur. Elderberry, spices, liquorice, and herbs are just some of the plants which can be used to flavour Sambuca.
Sambuca is made by mixing neutral alcohol of agricultural origin with extracts of plants. The plants are infused to extract all the essences and aromas. The mixture of alcohol and plants has sugar added to it (about 350g/l) The mixture of plants and alcohol then ages for several months in oak barrels to produce the famous Sambuca. The ageing in an oak barrel is variable according to the references of Sambuca. With some exceptions, there are no vintage Sambucas. It is important to note that, to be considered as a liqueur, an alcoholic drink must contain at least 100 grammes of sugar per litre.
Sambuca can be related to Pastis, an aniseed liqueur of French origin. However, the two alcohols have a difference in texture. Sambuca is a syrupy alcoholic drink, whereas Pastis is very fluid. Sambuca and Pastis are also different in their consumption, as Pastis is always mixed with water before consumption, whereas Sambuca is drunk neat. Sambuca could therefore be a possible alternative to Pastis.
Sambuca can be considered as an original alcoholic drink, as it comes from the Italian terroir.
Brands of Sambuca
A great majority of brands of Sambuca are Italian. These brands produce their alcohol in several regions of Italy like Lazio and Venice. The first brand to have officially produced Sambuca it the Manzi brand, which still produce Sambuca today. Manzi is one of the references in Sambuca.
Brands of Sambuca: Amore, Antica, Averna, Borghetti, Borsci, Canciana, Franciacorta, Galliano, Isolbella, Lupini, Luxardo, Marcati, Massari, Molinari, Opal-nera, Pallini, Puccini, Ramazotti, Romana, Sarandrea, Simal, Toschi, Villa Colonna, Vinci.
There are industrially made brands of Sambuca and hand-crafted brands. Hand-crafted Sambucas are rarer on the market and usually dedicated to Export.
Sambuca in starred gastronomic restaurants
Sambuca is appreciated by many Italian chefs and sommeliers who propose several different references of Sambuca on their wine list. Sambuca can also be found on the wine list of gastronomic restaurants who specialise in Italian or Mediterranean food.
Sambuca has an attractive appearance, it is a crystal clear, brilliant alcoholic drink. There are also coloured Sambucas, as some are flavoured with fruit like cherries. There are also black Sambucas, whose colour is obtained through certain plants. Sambuca is, above all, a very aromatic liqueur. Depending on the Sambuca reference, the alcohol can have unusual and complex aromatic bouquets.
Sambuca is a drink which is both sweet in its texture and strong in the richness of its flavours.
Sambuca can be served as an aperitif or a liqueur. As an aperitif, Sambuca can be mixed with water, as a liqueur, Sambuca is usually served chilled with ice cubes. Logically, it can be served with coffee, mixed together or alone, after the desert.
In Italy, Sambuca is traditionally mixed with coffee. Another Italian tradition is flamed Sambuca, which consists of mixing 3 coffee grains in Sambuca and then flaming the mixture. It is called "sambuca con la mosca" which can be translated as "Sambuca with the fly". According to the tradition, the three grains of coffee mixed with the Sambuca represent health, prosperity, and fecundity. Some people even flame Sambuca directly in their mouth with the coffee grains.
As a sugary liqueur, Sambuca is ideal as an accompaniment for a desert like Tiramisu, where the presence of coffee is a reference to the Italian coffee Sambuca tradition. Barmen in gastronomic restaurants also create cocktails with Sambuca.
Some chefs use Sambuca in their recipes too, in particular to flavour deserts like cakes or ice-cream.
For a good inexpensive Sambuca
Bestwine • Online's selection of Sambucas allows you access to the best in liqueurs. Chefs, Sommeliers and Barmen in starred gastronomic restaurants work together to select the best Sambucas to offer to their customers. Therefore, you can directly take advantage of the experience and talent of the greatest professionals in high quality gastronomy to choose the best brand or bottle of Sambuca. With Bestwine • Online you are sure of discovering the greatest brands and bottles of Sambuca.
This reference list of the best Sambucas it to be considered as a suggestion and not as a classification or a comparison.
Authentic Sambucas comparison and ranking to choose
Time needed: 5 minutes
Choose and buy one of the best Sambucas at the best price:
Select one or several criteria of selection for your Sambucas according to your preferences.
Class the Sambucas according to your choices.
Select your Sambucas reference.
Buy online one of the best Sambucas at the best price.
The top of the range Sambucas selection
How are Sambucas selected on Bestwine • Online?
Bestwine • Online references the Sambucas from the wine list and wine cellar of the most well-known gastronomic restaurants in the world. References recommended by the chefs and sommeliers acclaimed by the critics. Only the references of Sambucas sold online are proposed, to enable you to buy them easily.
How are the reference lists of the best Sambucas updated?
The reference lists of Sambucas are updated daily by incorporating the new references from the wine menus of gastronomic restaurants at our disposal. In the same way, we renew our offers and promotions so that you may buy the best quality Sambucas at the best price. We promise to only propose references on the wine list of prize-winning gastronomic restaurants.
Why choose a reference of Sambucas via Bestwine • Online?
The chefs and sommeliers of gastronomic restaurants are the guarantees of gastronomic excellence by offering the best products, food and drink in their restaurants. Naturally, chefs and wine waiters of these great restaurants only propose the finest Sambucas.
Why buy your Sambucas through Bestwine • Online?
Bestwine • Online, commits itself to referencing the best Sambvucas and to guiding you to the most attractive offers online in order to buy them at the best price. A good tip for Sambucas at a real bargain!