Like Tequila, Mezcal is a typically Mexican alcoholic drink. As a matter of fact, Tequila is a variety of Mezcal. Mezcal is an alcohol listed on the wine menu of a large number of starred gastronomic restaurants throughout the world, as it is attractive not only for its flavour but also for its specific appearance and its history. Obviously, most Mexican restaurants serve upmarket Mezcal to their customers and this is also true for starred gastronomic restaurants worldwide. Bestwine • Online provides you with a list of all the brands and bottles of Mezcal served by the greatest names in worldwide gastronomy. Discover the best bottles of Mezcal from the wine list of starred gastronomic restaurants.

Find the best mezcals
Discover the mezcals chosen by the chefs and sommeliers of Michelin starred restaurants. A selection made by trustworthy and legitimate professionals to help you find your favourite mezcal.

Buy the best mezcals
We will indicate the best offers and promotions online. You can buy the best mezcal thanks to a reliable and impartial reference list.
Best Mezcals
With Bestwine • Online, the best reference list of mezcals:
Find one of the best mezcals.
Offer an exceptional bottle of mezcals.
Enrich your bar or wine cellar with a prestigious mezcals.
Discover the starred gastronomic restaurants where drink the best mezcals.
Benefit from gastronomic professionnal's advices to select your mezcal brand or bottle.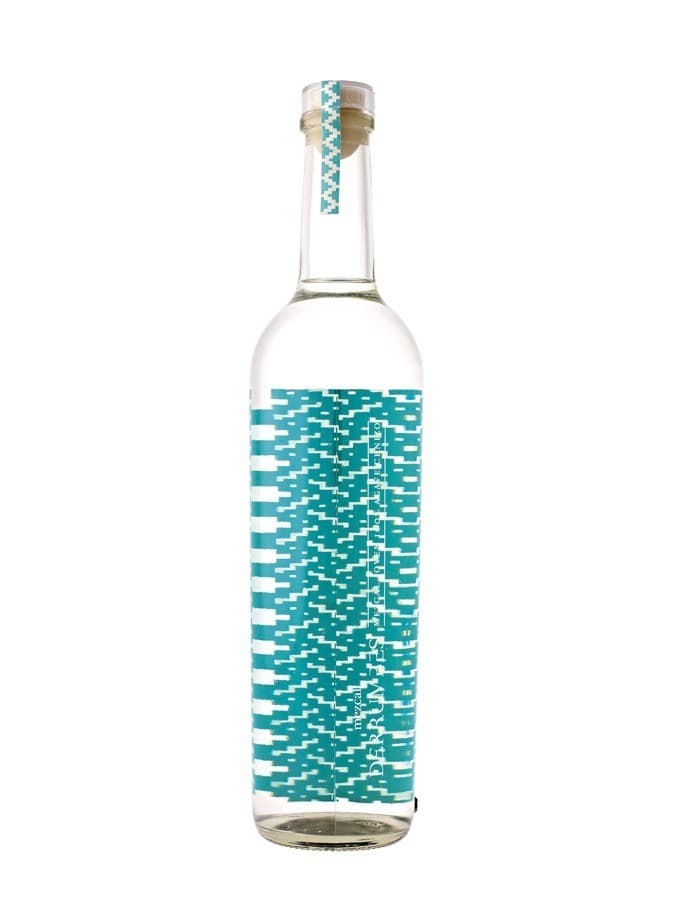 Derrumbes Mezcal
---
Origin : Mexico – Oaxaca
Alcohol degree : 43,5°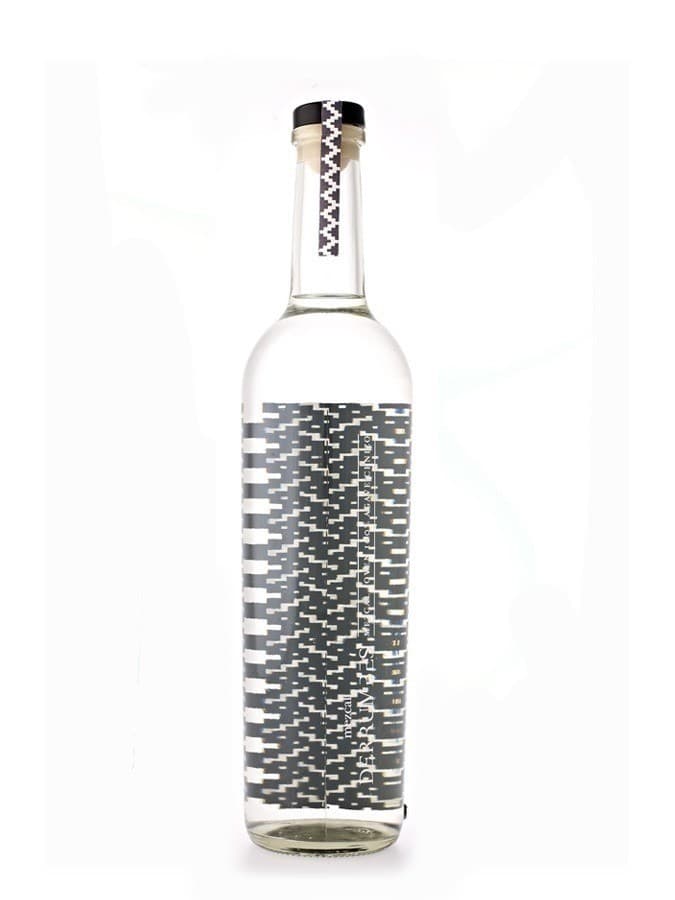 Derrumbes Mezcal
---
Origin : Mexico- Michoacan
Alcohol Degree : 49,3°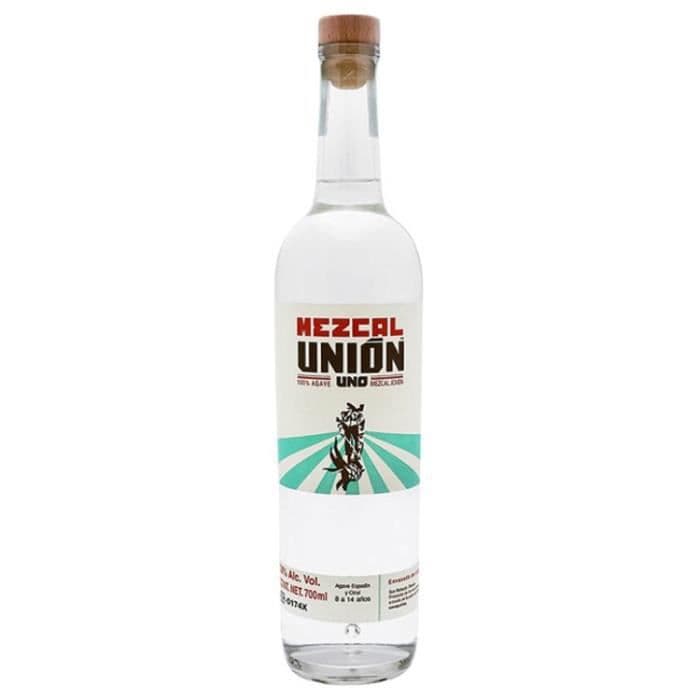 Union Mezcal
---
Origin : Mexico – Loxicha
Alcohol Degree : 40°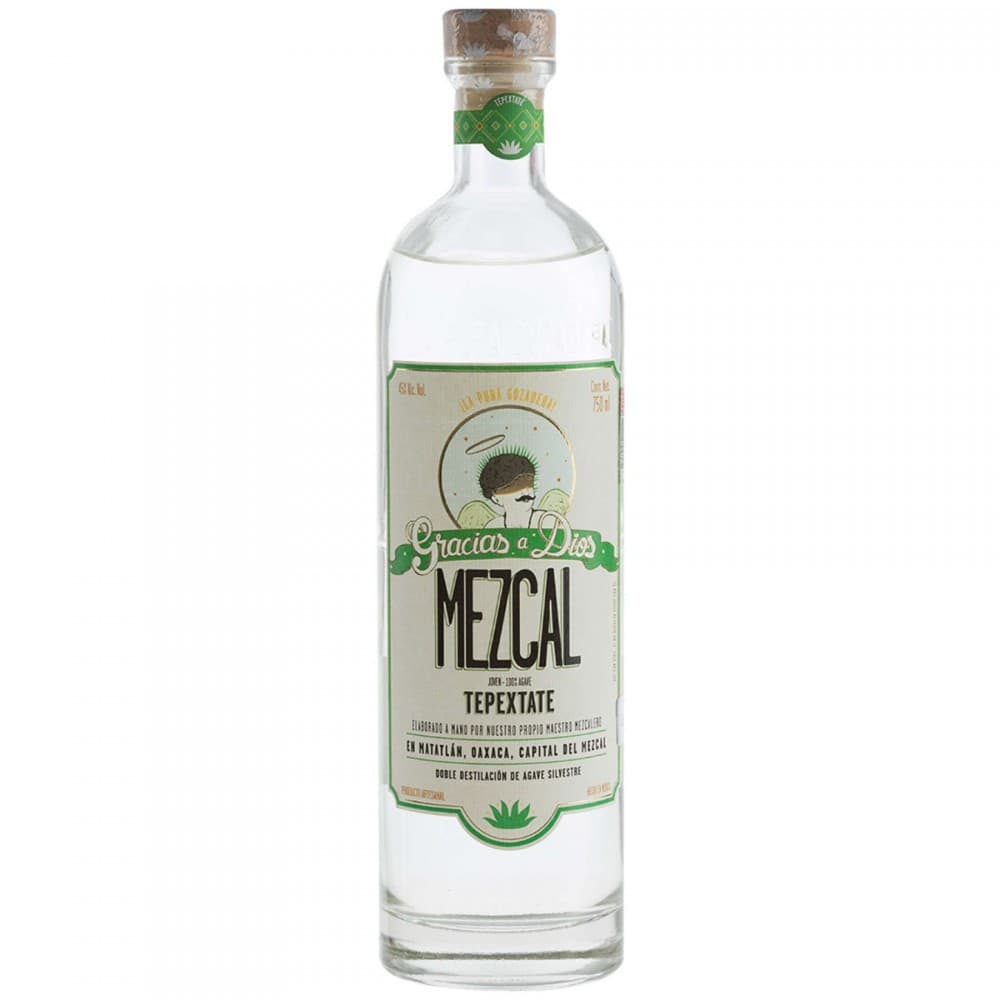 Gracias a Dios Mezcal
---
Origin : Mexico
Alcohol Degree : 45°
Best Mezcal's brands
Refer to Chief's, Sommelier's, Bartender's from gastronomic restaurants of all around the world's opinion to discover the best Mezcal's brands and best references. A ranking and comparative of the best Mezcal's brands by the Chief's, Sommelier's and Bartender's from the top gastronomic experts.
| Mezcal Brand | Origin | Type | Restaurant |
| --- | --- | --- | --- |
| Union | Mexico – Loxicha | Blanco | ⭐⭐⭐ – Core by Clare Smyth – United Kingdom |
| Derrumbes | Mexico – Oaxaca | Blanco | ⭐⭐⭐ – Core by Clare Smyth – United Kingdom |
| Derrumbes | Mexico – Michoacan | Blanco | ⭐⭐⭐ – Core by Clare Smyth – United Kingdom |
| Siete Misterios | Mexico – Oaxaca | Blanco | ⭐⭐⭐ – Core by Clare Smyth – United Kingdom |
| Casamigos | Mexico | Blanco | ⭐⭐⭐ – Le Calandre – Italy |
| Los Danzantes | Mexico – Oaxaca | Anejo | ⭐⭐⭐ – Le Calandre – Italy |
| Gracias a Dios | Mexico | Blanco | ⭐⭐⭐ – Le Calandre – Italy |
Mezcals suggérés par les chefs et sommeliers des restaurants gastronomiques.
Mezcal
The name Mezcal comes from the Mexican word "nahuatl mexcalli", which means" agave cooked in the oven", Agave being the plant used to produce Mezcal. Mescal can also be spelt with an s.
Larva in Mezcal
Mezcal can be distinguished by the unusual content of its bottle. Most of the time, besides alcohol, Mezcal contains a larva, which is added to the alcohol. This larva is a specific caterpillar which comes from a parasite of the agave, a moth. The presence of this larva in the bottle is not to enhance the flavour of the alcohol and is not a custom or local tradition. It is purely commercial, a technique used from the 1940s to differentiate Mezcal from Tequila. The larva does not alter the quality of the beverage in any way. Larva in Mezcal bottles comes from moths that are uniquely reared to be added to bottles of Mezcal. However, Canada bans bottles of Mezcal containing larva, as it is a dead insect and does not respect local regulations. For information, it is possible to find bottles of Mezcal produced by some distilleries where the larva is exceptionally replaced by a scorpion. The greatest Mezcals proposed in this reference list are more likely to contain a larva, nonetheless, the alcohol is totally fit for consumption.
The difference between Mezcal and Tequila
Mezcal and Tequila are both alcohols made from agave. The difference between Tequila and Mezcal is that Tequila is made from the blue tequilana weber agave whereas Mezcal is produced from the Maguey agave. The designation of origin Mezcal has strict specifications which must be followed to be able to put the Mezcal label on the bottle. These specifications state that the Mezcal can be produced from Maguey agave but also other types of agaves. There is an "appellation d'origine" "Mezcal de Oaxaca" whose production only comes from the state of Oaxaca.
Tequila can only be produced in the state of Jalisco, on the other hand, Mezcal can be made in Jalisco, but also in the states of Guerrero, Durango, San Luis Potosi, and Zacatecas. The region of origin of Mezcal is visible on the bottle's label under the title of the region and the term "Official origins" The best Mezcals are the productions made 100% from agave, yet again, this is mentioned on the bottle's label. Poor quality Mezcals are called "mixtos", they are made of agave and sugar cane and are much cheaper than 100% agave. In this reference list of the greatest Mezcals, you will only find Mezcal "100% agave."
Two types of Mezcal can be distinguished:
Mezcal type 1: 100% Maguey agave
Mezcal type 2: 80% Maguey agave and the rest from other sorts of agave
Mezcal (like Tequila) is divided into four official categories according to its age:
White Mezcal: a transparent Mezcal which is obtained from the second distillation. This Mezcal is not aged in a barrel. White Mezcal is a type 1 Mezcal.
Gold Mezcal or Joven Abocado Mezcal: transparent Mezcal which comes from the second distillation and is then aged in oak barrels. Gold Mezcal can also have food colouring and aromas like caramel added to it. Gold Mezcal is the most exported category of Mezcal and is a type 2 Mezcal.
Reposado Mezcal: Reposado Mezcal is obtained after the second distillation, then it is left to rest for at least two months in oak barrels. Reposado Mezcal has a smoother flavour than White Mezcal and is the most popular Mezcal in Mexico. Reposado Mezcal can be produced with 100% agave or mixtos. Reposado Mexcal is a type 3 Mezcal
Anejo Mezcal (or extra Anejo Mezcal): Anejo Mezcal or extra Anejo Mezcal must be contained for one to three years in the same 600 litre barrels, sealed by an officer of the Mexican government. The colour of the Anejo Mezcal is much darker than the other categories of Mezcal and it has a much stronger woody flavour. Anejo Mezcal is a type 4 Mezcal.
Mezcal in starred gastronomic restaurants
During the ageing process, Mezcal improves in flavour just like wine or other spirits. In starred gastronomic restaurants, the greatest bottles of Mezcal appear on the wine list, in the bar, and in the wine cellar so that sommeliers may offer the best Mezcals to their customers. Mezcal can be served as an aperitif and occasionally as a liqueur. The alcohol content of Mezcal is between 35 to 55°, so it is not adapted as an accompaniment to a main course. To appreciate its flavours, Mezcal is better served at room temperature. However, it is possible to drink it chilled when served as a liqueur. Mezcal has a large variety of more or less complex aromas. It has a large palate of floral and vegetal aromas. Aged Mezcal offers more unusual woody aromas, due to its conservation in oak barrels. In gastronomic restaurants Mezcal is sometimes suggested to customers who are looking for the authenticity of an exotic region. In Mexico, Mezcal is the reference in alcoholic drinks, so tasting Mezcal in a starred gastronomic restaurant is like an initiation to a journey through Mexico. Chefs who serve Mexican food are naturally inclined to advise Mezcal to accompany their dishes, but Mezcal is also an interesting alcoholic drink to savour as an aperitif to accompany appetisers.
In some gastronomic restaurants, barmen propose cocktails made from Mezcal.
The best Mezcal by Bestwine • Online
Bestwine • Online is a reference list of brand names and bottles of Mezcal suggested by chefs and sommeliers in starred gastronomic restaurants. To reference all the Mezcals present on the wine list of starred gastronomic restaurants, we take professional advice. Chefs and sommeliers in starred gastronomic restaurants are professionally competent in good food and fine wine. They can, therefore, advise the most upmarket Mezcals to their customers as they are constantly working to enrich their wine list with the greatest references. Chefs and sommeliers in starred gastronomic restaurants value Mezcals not only for their flavour but also for the authenticity of their origins. Each Mezcal has its own background, that of the Mexican nation, its culture, its people, and its producers. With Bestwine • Online you are guaranteed a good quality Mezcal. We list all the bottles of Mezcals served on the table of the greatest gastronomic restaurants, as it is logical to find the most fabulous bottles of Mezcal in the most prestigious addresses in the world.
Discover on Bestwine • Online new brands and bottles of Mezcal advised by chefs and sommeliers in starred gastronomic restaurants. Each day, the reference list of the best Mezcals is updated to allow you to find and buy the best in Mezcal. Bestwine • Online is simply a suggestion based on the advice, opinions, and propositions of chefs and sommeliers working in starred gastronomic restaurants. It is neither a comparison nor a classification, just a selection reuniting all the wine menus in gastronomic restaurants.
Everyone can therefore benefit from the list and propositions of the greatest Mezcals chosen by chefs and wine waiters in starred gastronomic restaurants.
Authentic Mezcal's comparison and ranking to choose
Temps nécessaire : 5 minutes.
Choose and buy one of the best mezcals at the best price:
Select one or several criteria of selection for your mezcal according to your preferences.
Class themezcal according to your choices.
Select your mezcal reference.
Buy online one of the best mezcals at the best price.
The top of the range Mezcal's selection
How are mezcals selected on Bestwine • Online?
Bestwine • Online references the mezcals from the wine list and wine cellar of the most well-known gastronomic restaurants in the world. References recommended by the chefs and sommeliers acclaimed by the critics. Only the references of mezcals sold online are proposed, to enable you to buy them easily.
How are the reference lists of the best mezcals updated?
The reference lists of mezcals are updated daily by incorporating the new references from the wine menus of gastronomic restaurants at our disposal. In the same way, we renew our offers and promotions so that you may buy the best quality mezcal at the best price. We promise to only propose references on the wine list of prize-winning gastronomic restaurants.
Why choose a reference of mezcal via Bestwine • Online?
The chefs and sommeliers of gastronomic restaurants are the guarantees of gastronomic excellence by offering the best products, food and drink in their restaurants. Naturally, chefs and wine waiters of these great restaurants only propose the finest mezcals.
Why buy your mezcals through Bestwine • Online?
Bestwine • Online, commits itself to referencing the best mezcals and to guiding you to the most attractive offers online in order to buy them at the best price. A good tip for mezcals at a real bargain!